Debashish Acharya, the 23-year old, who slapped Mamata Banerjee's nephew, Abhishek, has been booked under section 307 of the IPC – attempt to murder. The irony? Following the now infamous slap, Acharya was 'roughed up' by party workers and suffered multiple, serious head injuries. While Debashish, who is currently in hospital, has been arrested, TMC's lynch squad has not.
The man who slapped Mamata Banerjee's nephew has been shrouded in mystery. The Kolkata police believe that this third year B.Tech student is linked to the RSS.
Debashish also, allegedly, told the police that he is attracted to "religious spiritualism" and that he was appointed zila pramukh of the BJP's student wing Akhil Bharatiya Vidyathi Parishad (ABVP). His motives for slapping this TMC MP remain unclear.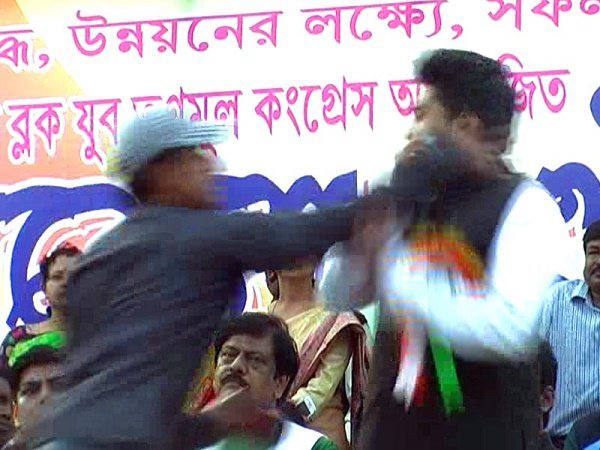 What is, however, most puzzling is what Debashish Acharya said as he was taken to hospital.
"Ami Khudiram-er atma. Abaar janmo nebo. Chollam, Bharatbasi."
Reported by The Telegraph , Acharya claimed that he was Khudiram's spirit. Referring to the freedom fighter, Khudiram Bose who was hanged at 18, he vowed that he would be 'born again' and bid adieu. Reportedly, now, he is in a stable condition.
In another shocking development of the #TMCSlapgate incident, vice president of Trinamool Congress and state panchayat minister Subrata Mukherjee justified the attack on Acharya by party workers.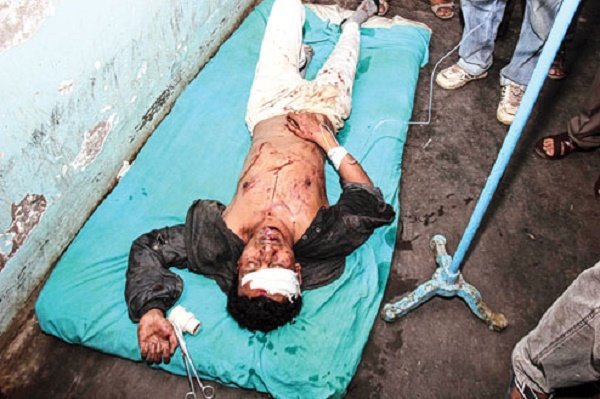 "The thrashing was a reaction to the condemnable incident (slapping) and could have been worse… Nothing big happened and the youth is alive," said Mukherjee.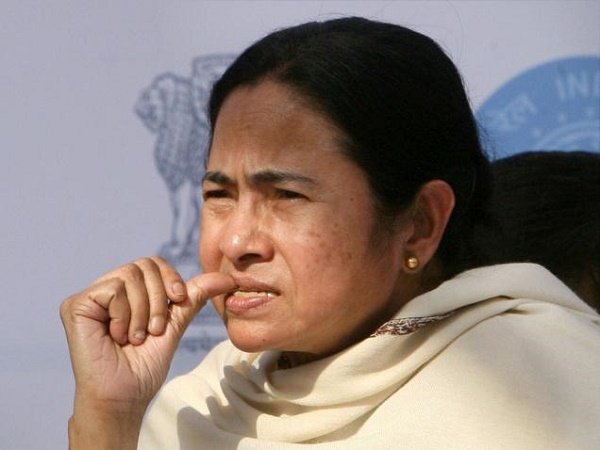 Yes, the whole incident was uncalled for. What Debashish Acharya did was wrong. That is not being disputed. That he deserved to be rebuked is, also, understood.
However, when did it become okay to, so brutally, take the law in one's own hands?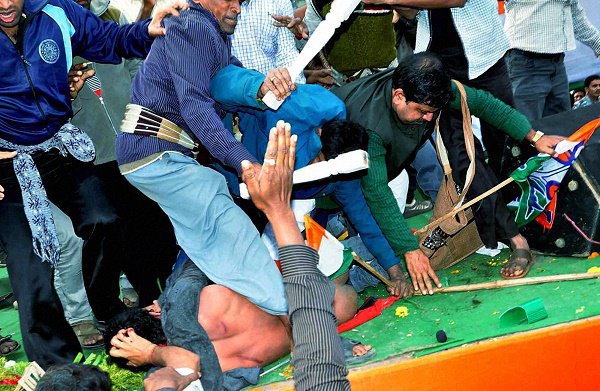 Apart from the attempt to murder, Acharya has also been charged with criminal trespass, voluntarily causing hurt, criminal intimidation and criminal conspiracy.
In light of the incident, are these charges justified?
Tell us what you think.