On a  collective level, our nation is witnessing a terrible second wave of the pandemic. But in spite of this, some people haven't ceased to amaze the world with their absurd actions. One such instance is this couple from Tamil Nadu, who decided to get married in an aeroplane!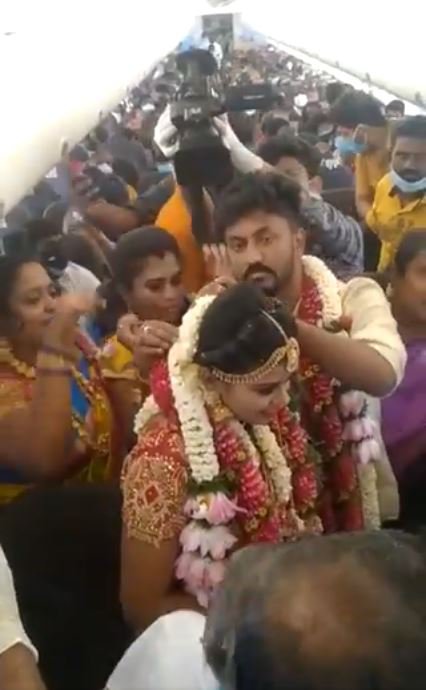 Recently a video clip of a couple's wedding taking place inside a plane flying from Madurai to Thoothukudi went viral. Reportedly, the couple had already gotten married in a more intimate and private setting a week prior to this flamboyant ceremony. Also, Rakesh and Dheekshana claimed that all 161 wedding guests on the plane had tested negative in their COVID test reports.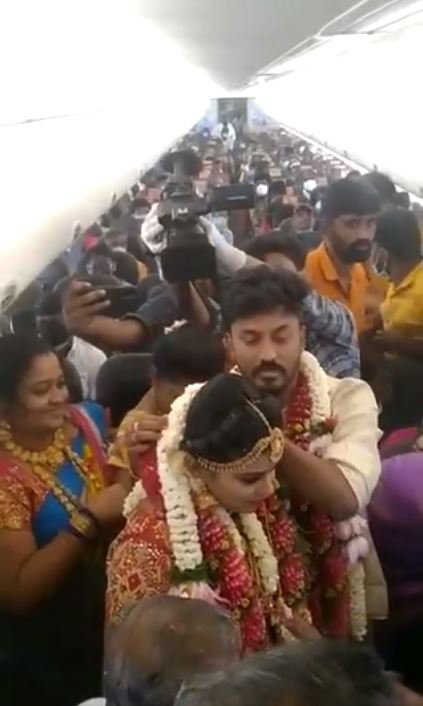 Apparently, the couple wanted to make their wedding more memorable and special, and so they decided to hire a chartered flight to have an 'aircraft wedding.' The TN government had announced an extension on the existing lockdown on Saturday (22nd of May) till the 31st of May because the state had seen about 30,000 new cases arise on Friday. 
Here is a post with the video of the wedding. 
And here is what everyone thought of this unique wedding ceremony.