We all know that The Times of India (TOI) takes pride in being one of the most trolled media organisation in India thanks to its outstanding news sense, or the lack thereof, sensationalism and the most important of all, its love for the highly irritating and all pervasive advertisements. The newspaper which excels in working as a mouthpiece for its advertisers has now been trolled by none other than its arch nemesis, The Hindu.
Have a look at the humourous ad which The Hindu sneakily placed in the TOI today.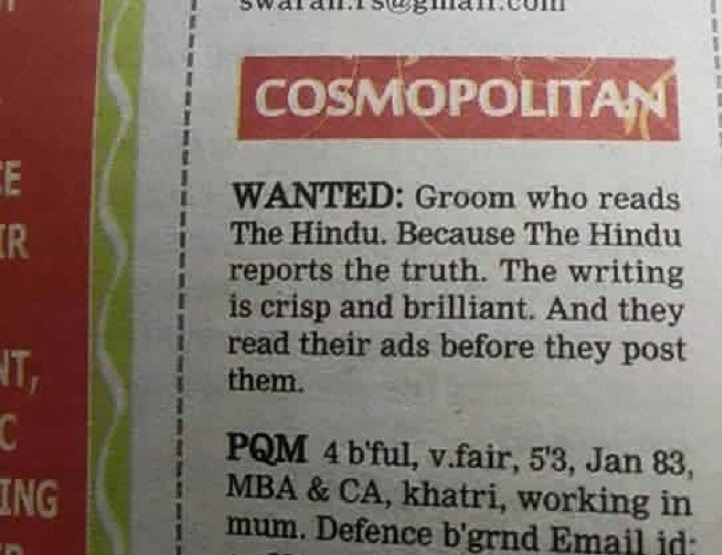 We might have LOLed a little.