French defence contractor DCNS has been hit by a massive leak of secret data on the combat capability of the Scorpene-class submarine that it has designed for the Indian Navy, The Australian newspaper reported on Wednesday.
The daily said it has accessed 22,400 leaked pages of classified data on the submarine, variants of which are used by Malaysia and Chile. Brazil is also due to deploy the vessels from 2018.
Australia awarded DCNS an Aus $50 billion (US$38 billion) contract last April to design and build its next generation of submarines.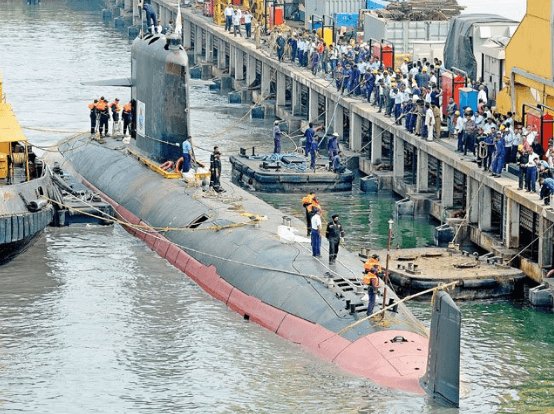 The leaked documents were marked "Restricted Scorpene India" and gave the combat capabilities of the new submarine fleet being built in India, The Australian said.
They also included thousands of pages on the submarine sensors and thousands more on its communication and navigation systems as well as nearly 500 pages on the torpedo launch system alone.
The INS Kalvari, being built at the Mazgaon Docks Limited in Mumbai, will be the first of six Scorpene class submarines being constructed in India as part of a 3.5 billion dollar project. The submarines are considered some of the most advanced of their class in the world, so silent underwater that they are extremely difficult, if not impossible to detect.
DCNS told AFP that it was aware of the articles published in the Australian press and that "national security authorities" had launched an inquiry into the matter, without giving details.
"This inquiry will determine the precise nature of the documents which have been leaked, the potential damage to our customers as well as those responsible," it said.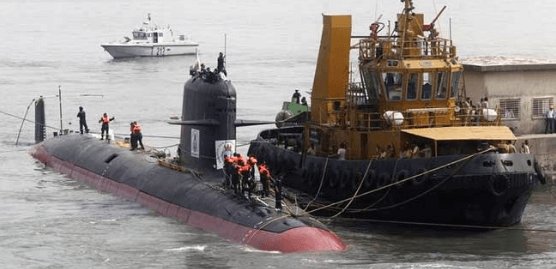 The Australian said DCNS implied that the leak may have come from India rather than France.
The daily, however, said the data was thought to have been removed from France in 2011 by a former French navy officer who at the time was a subcontractor for DCNS.
The data is believed to have passed through firms in Southeast Asia before eventually being mailed to a company in Australia, the newspaper said.
Australia awarded its submarine contract to DCNS, but the secret combat system for the 12 Shortfin Barracudas is being supplied by the United States.
The submarines are a scaled-down conventionally powered version of France's 4,700-tonne Barracuda.
The DCNS website says the new vessel would be "the recipient of France's most sensitive and protected submarine technology and will be the most lethal conventional submarine ever contemplated".
(Feature image source: Twitter | @IndianExpress)