Days after Trinamool Congress leader Tapas Pal was detained by CBI in relation to the Rose Valley chit fund scam, another top TMC MP and one of Mamata's closest aides, Sudip Bandyopadhyay has been arrested by the CBI in connection to the case. 
Bandyopadhyay was arrested after attending a hearing with the CBI on Tuesday, where he was grilled over the issue. Bandyopadhyay shall be taken to Bhubaneshwar tonight, where Tapas Pal has already been kept.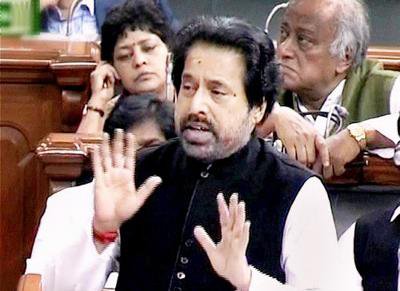 In his defence, the TMC leader has claimed that this is a case of political vendetta against him and his party by the the ruling BJP government. Before the almost 4-hour long interrogation, Bandyopadhyay claimed he had come to meet the CBI to find out the charges against him.
After his arrest, party chief and Bengal CM Mamata Banerjee called for an emergency meeting and has already organised protests and dharnas in Bengal tomorrow. 
Will take the legal battle forward, will seek justice from the court: Mamata Banerjee,West Bengal CM on TMC MP Sudip Bandhopadhyay's arrest

— ANI (@ANI_news) January 3, 2017
According to the CM, the arrest is just an attempt by PM Modi, to steal focus away from the issue of demonetization. 
Meanwhile, agitated TMC workers expressed their anger by attacking the Bhartiya Janata Party headquarters in Kolkata
The Bengal based Rose Valley scam exceeds the infamous Rs 2,460-crore Saradha scam almost seven times over in terms of value, and is the biggest of its kind in India so far. 
The approximately Rs 50,000 crores Rose Valley chit fund scam is a kind of ponzie scam under which people, extending to at least ten states and mostly from lower income groups, were duped into investing money with the promise of high returns.