In a touching gesture, children of a primary school in Assam gave up their midday meals for a day to feed the 8 orphaned rhino calves who have recently been rescued from the flooded Kaziranga, reported The Telegraph.
The story of these eight rare baby rhinos who are battling for survival without their mother's milk seems to have deeply struck a chord with these kids who study in Nepali Khuti Banuwa LP School near Oriole Park, 7km to east of Bokakhat. 
After knowing of their condition, the students voluntarily gave up their midday meal so that milk could be bought to feed the calves.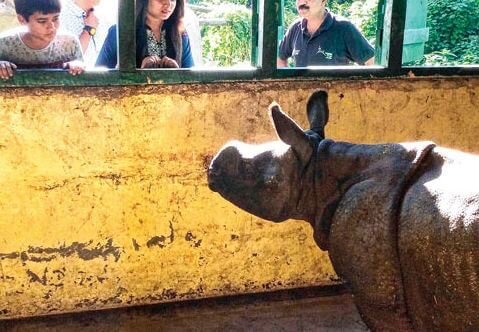 However, headmaster Bubul Dutta informed that despite the generous gesture of these students, only one six-litre milk packet could be procured from their donations. As per midday meal rules, one child gets Rs 3.78 per meal from the government, so the amount came to about Rs 300 and a packet costs Rs 287. 
From one packet about six litres of milk can be produced but one rhino calf needs 20 litres per day.
Thankfully, more help poured in when people heard about these children's selfless act. Inspired by them, some people came forward to donate money and with their contributions, the school bought eight milk packets which will provide at least two milk meals to the eight calves. 
Hope these children encourage more and more people!