Warplanes carried out a suspected toxic gas attack that killed at least 35 people including several children in a rebel-held town in northwestern Syria on Tuesday, a monitoring group said.
The Syrian Observatory for Human Rights said those killed in the town of Khan Sheikhun, in Idlib province, had died from the effects of the gas, adding that dozens more suffered respiratory problems and other symptoms.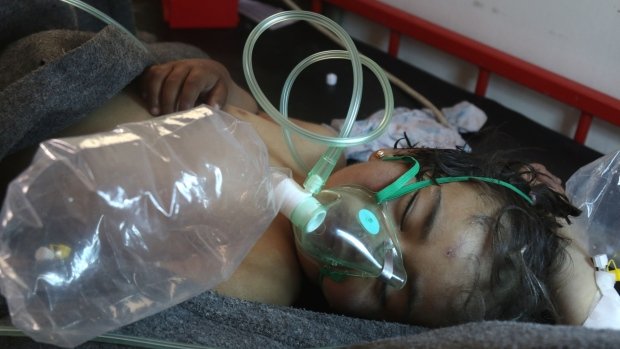 The Britain-based monitoring group was unable to confirm the nature of the substance, and said it was unclear if the planes involved in the attack were Syrian or those of government ally Russia.
The reported gas attack comes at the start of a two-day conference on Syria's future hosted in Brussels by the European Union and the United Nations.
The Observatory said medical sources in the town reported symptoms among the affected including fainting, vomiting and foaming at the mouth.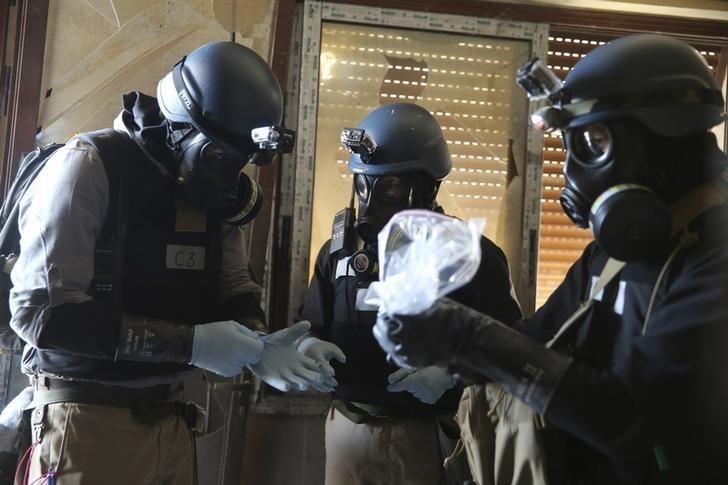 The victims were mostly civilians, it said, and included at least nine children.
Photographs circulated by activists showed members of the volunteer White Helmets rescue group using hoses to wash down the injured, as well as at least two men with white foam around their mouths.
Idlib province is largely controlled by an alliance of rebels including former Al-Qaeda affiliate Fateh al-Sham Front.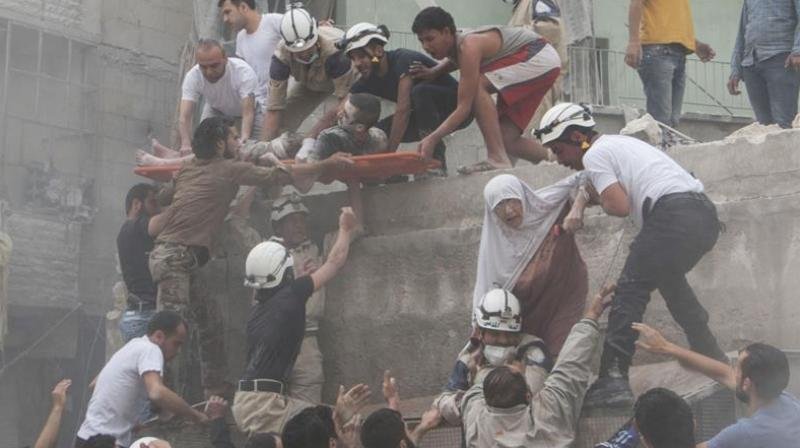 It is regularly targeted in strikes by the regime, as well as Russian warplanes, and has also been hit by the US-led coalition fighting the Islamic State group, usually targeting jihadists.
Syria's government officially joined the Chemical Weapons Convention and turned over its chemical arsenal in 2013, as part of a deal to avert US military action.
But there have been repeated allegations of chemical weapons use by the government since then, with a UN-led investigation pointing the finger at the regime for at least three chlorine attacks in 2014 and 2015.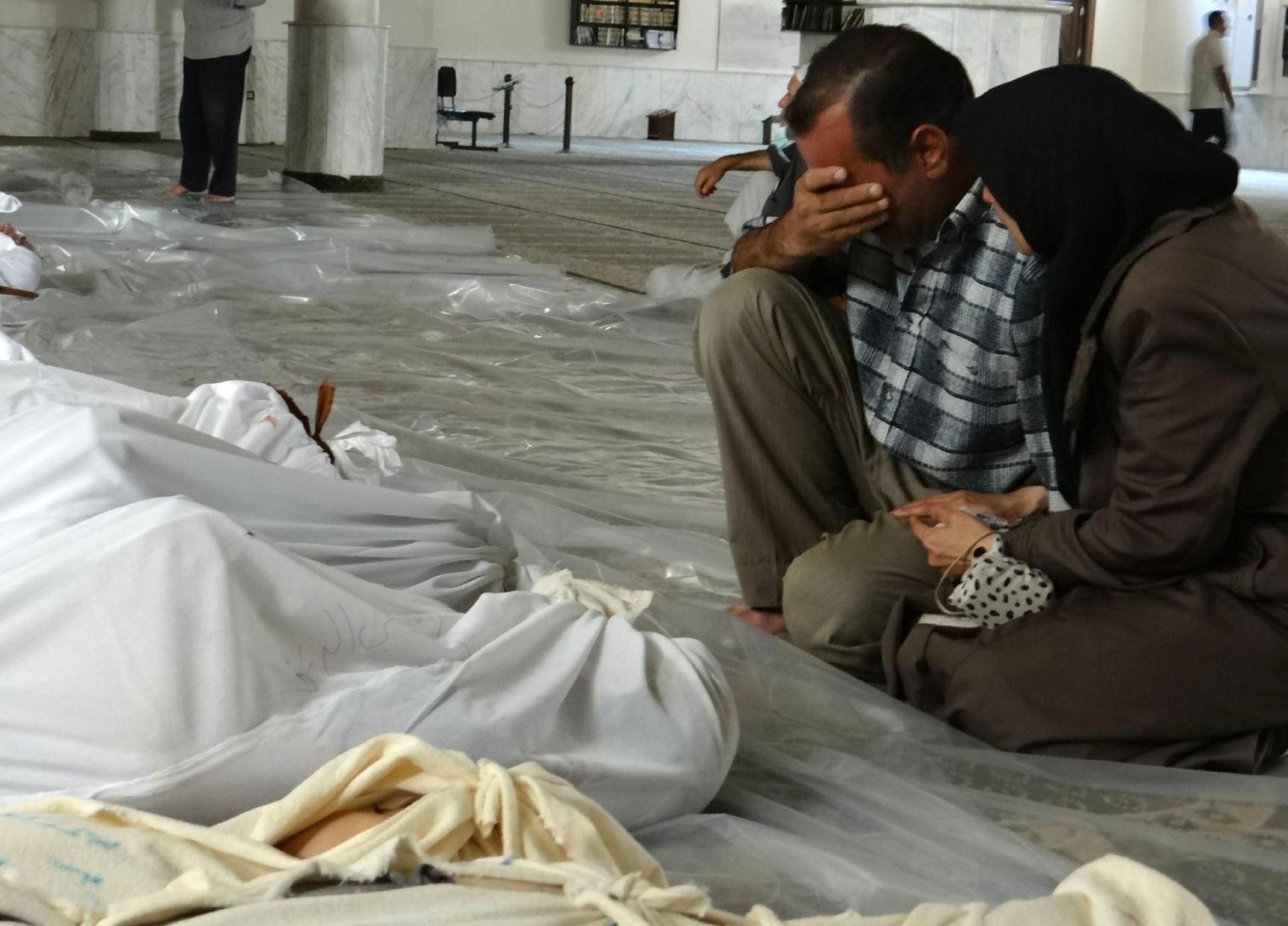 The government denies the use of chemical weapons and has in turn accused rebels of using banned weapons.
Tuesday's attack comes only days after forces loyal to President Bashar al-Assad were accused of using chemical weapons in a counter-offensive in neighbouring Hama province.
The opposition accused the government forces of using "toxic substances" in its battle to repel the assault.
On Thursday, air strikes on several areas in the north of Hama province left around 50 people suffering respiratory problems, according to the Observatory, which could not confirm the cause of the symptoms.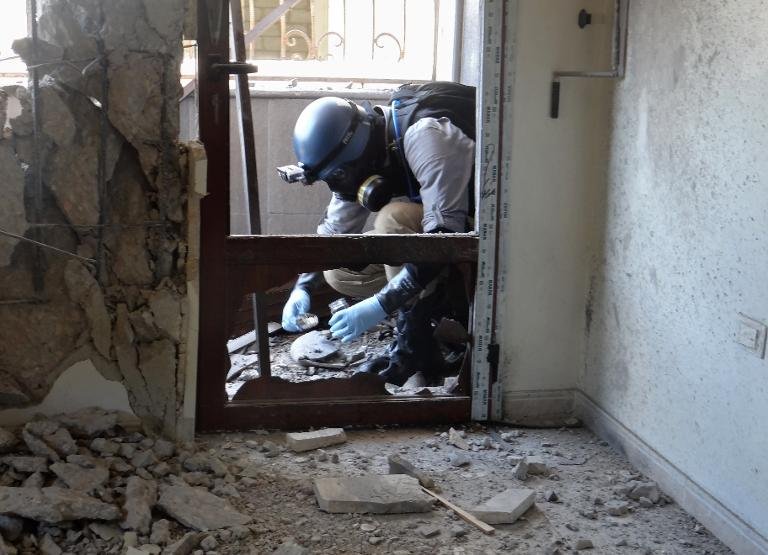 The monitor relies on a network of sources inside Syria for its information, says it determines whose planes carry out raids according to type, location, flight patterns and munitions used.
More than 320,000 people have been killed in Syria since the conflict began in March 2011 with anti-government protests.
Tuesday's gathering in Brussels has been billed as a follow-up to a donors' conference last year in London, which raised about $11 billion (10 billion euros) for humanitarian aid programmes in the devastated country.
(Feature image source: Reuters)