Mukesh Ambani's Reliance Jio came with the promise of providing lowest tariffs for the highest speeds, but it might not be delivering on its promise of data speeds. According to the data published on TRAI's website, Reliance Jio's 4G speed is the slowest when compared to what is offered by competitors like Airtel, Idea Cellular and Vodafone. 
TRAI's recently launched My Speed Portal reportedly says that Reliance Jio's data speed is the slowest. 
On entering Jio in the operator section of the site, the download speed shown is 6.2 Mbps. Airtel tops the list with 4G speed of 11.4 megabits per second (Mbps), followed by Reliance with 7.93 Mbps and Idea with 7.63 Mbps.
The upload speed is not great as well. 
The TRAI data shows the upload speed to be 2.37 Mbps. Idea tops the list with data speed of 4.11 megabits per second (Mbps), followed by Vodafone with 3.96 Mbps and Airtel with 3.74 Mbps.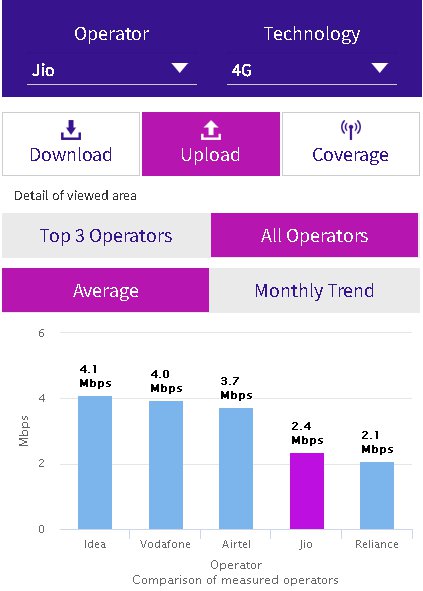 However, the data comes with a disclaimer saying it represents the average data speed using the samples collected from consumers on a crowd sourcing basis. 
The average data speed is for the entire nation and does not represent data speeds at individual locations, which might be different. So you might have different data speeds from the one shown by the telecom regulator based on the network a service provider has at particular locations. 
An India Today report also says that Ookla's Speedtest also had results similar to Trai, with Jio underperforming.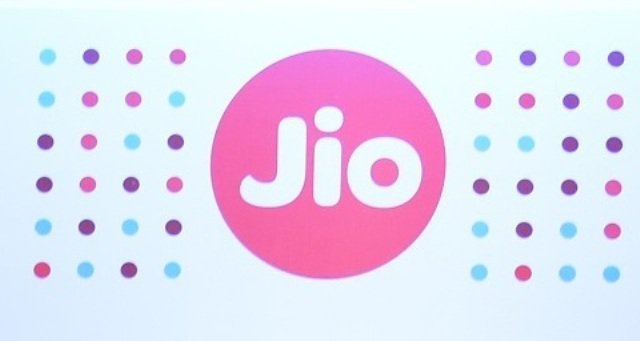 Reliance Jio has struck back, claiming that the data is biased against it. 
In a statement to  The Times of India the company refuted TRAI's data claiming a bias towards Jio. 
The statement said, "With reference to statistics published on Trai's analytics website, we have performed an internal analysis of the same. Based on this analysis, we believe that the comparison of Jio speeds with other operators has an inherent bias against Jio data usage,"
The company also claimed that data speeds were being measured after consumers exhaust their the daily fair usage policy (FUP) limit of 4GB data download per user. They claimed the speed of the data limit falls to 256 kbps.