In yet another train accident, 38 people will killed and 150 injured on Friday, March 20. At around 9:30 am the engine and two coaches of Dehradun-Varanasi Janta Express derailed near Rae Bareli in Uttar Pradesh.
A high-level safety review committee, appointed by the Indian Railways in 2012, suggests in a report that almost 15,000 people die every year on India's train tracks .
Here is a look back into the major train tragedies that occurred in the last 10 years: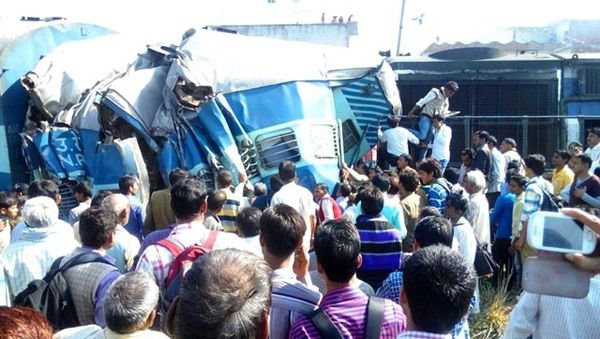 2015
– February 13: Bangalore City-Ernakulam Intercity Express derailed near Anekal town in Bangalore, resulting in 12 deaths.
2014
– June 25: Delhi Dibrugarh Rajdhani Express derailed in Bihar, killing 7 and injuring 8.
– May 27: 40 killed when Delhi Gorakhpur Gorakhdam Express derailed in Uttar Pradesh.
– May 4: Diva-Sawantwadi passenger train derailed in Raigad district, Maharashtra. It left 22 dead and over 145 injured.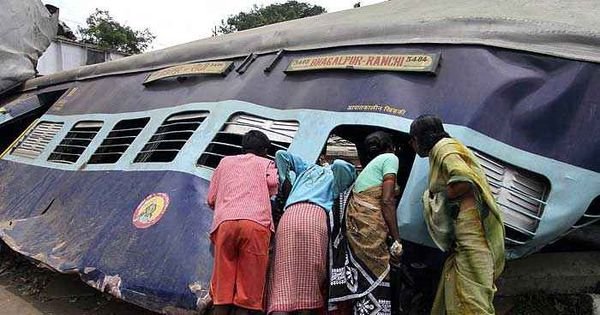 2013
– December 28: An air-conditioned coach of the Bangalore-Nanded Express train caught fire near Andhra Pradesh, killing 26 people and injuring 13 others.
– November 2: Raigarh-Vijaywada express ran over 8 persons at Gotlam railway station in Andhra Pradesh.
– August 19: Rajya Rani Express ran over at least 35 people at the Dhamara station in Bihar.
– April 10: Muzaffarpur-Yesvantpur Weekly Express derailed near Chennai leaving one dead, 20 injured.
2012
– May 22: 25 killed as Hampi Express collided with a stationary goods train in Andhra Pradesh.
– July 30: 35 passengers burnt to death and 25 critically injured after Delhi-Chennai Tamil Nadu Express caught fire in Andhra Pradesh.
– January 11: 5 killed and 9 injured as Delhi-bound Brahmaputra Mail and a stationary goods train collided in Jharkhand.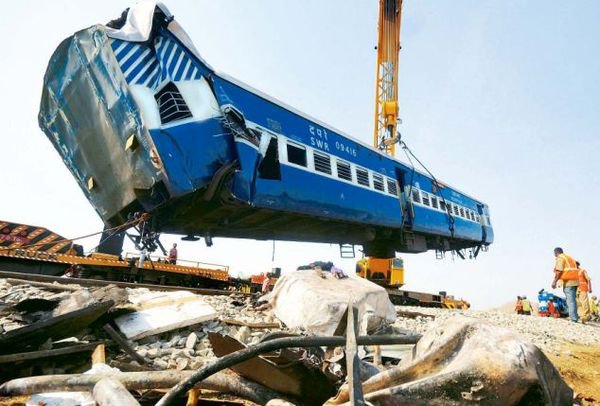 2011
– November 22: 7 people charred to death when the Howrah-Dehradun Express caught fire in Jharkhand.
– July 10: Kalka Mail derailed in Uttar Pradesh leaving 71 dead .
2010
– May 28: 148 people killed as Gyaneshwari Express derailed in West Bengal.
– September 20: Indore-Gwalior Intercity Express collided with a goods train killing at least 20 people in Madhya Pradesh.
– July 19: Uttar Banga Express rammed into Vananchal Express from behind at Sainthia station in West Bengal, killing 67.
– January 16: 3 died as Kalindi Express and Shram Shakti Express collided due to thick fog in Uttar Pradesh.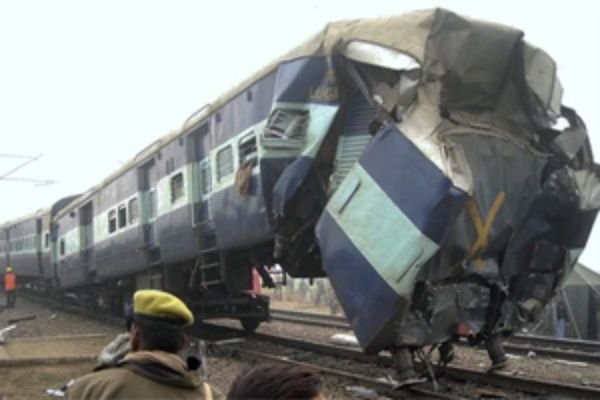 2009
– February 13: Coromandel Express derailed near Jajpur Road station in Odisha, killing 15 .
– January 25: Kanpur-Allahabad passenger train hit a truck near Unchahar station, killing 12.
– October 21: 22 killed when Goa Express hit Mewad Express from behind near Mathura station.
2008
– August 1: 32 killed after Secunderabad-Kakinada night train Gautami Express, with 360 passengers on board, caught fire in Warangal.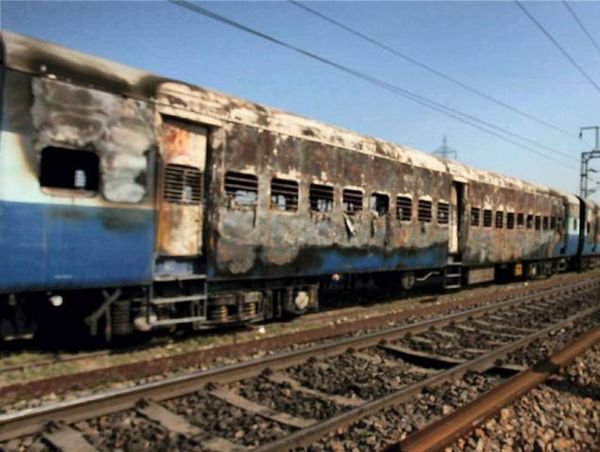 2007
– December 14: Ludhiana-Ferozpur Express hit a mini bus in Punjab killing 16 people.
– February 18: 68 killed as the Delhi-Attari special train, Samjhauta Express was blown up by a terrorist group near Panipat in Haryana.
2006
– December 1: 150-year-old 'Ulta Pul' bridge partially collapsed over a passing train in Bhagalpur, Bihar killing 35 passengers.
The latest accident is an addition to this list. Nothing seems to have changed, despite the budget allocations and promises of improving infrastructure, every year.
Read More