Early Police investigations in the events leading up to the outbreak of communal violence in parts of  Bengal's North 24 Paraganas district have made some interesting revelations.  Firstly. the three suspects nabbed by police so far worked on "similar lines," a report in Times of India says.
Moreover, the investigations have also revealed that the three accused, who allegedly shared objectionable photos on social media in the aftermath of clashes between two communities, had multiple social media profiles and followed a certain pattern. 
One of the arrested claimed to be "working under pressure", the police said.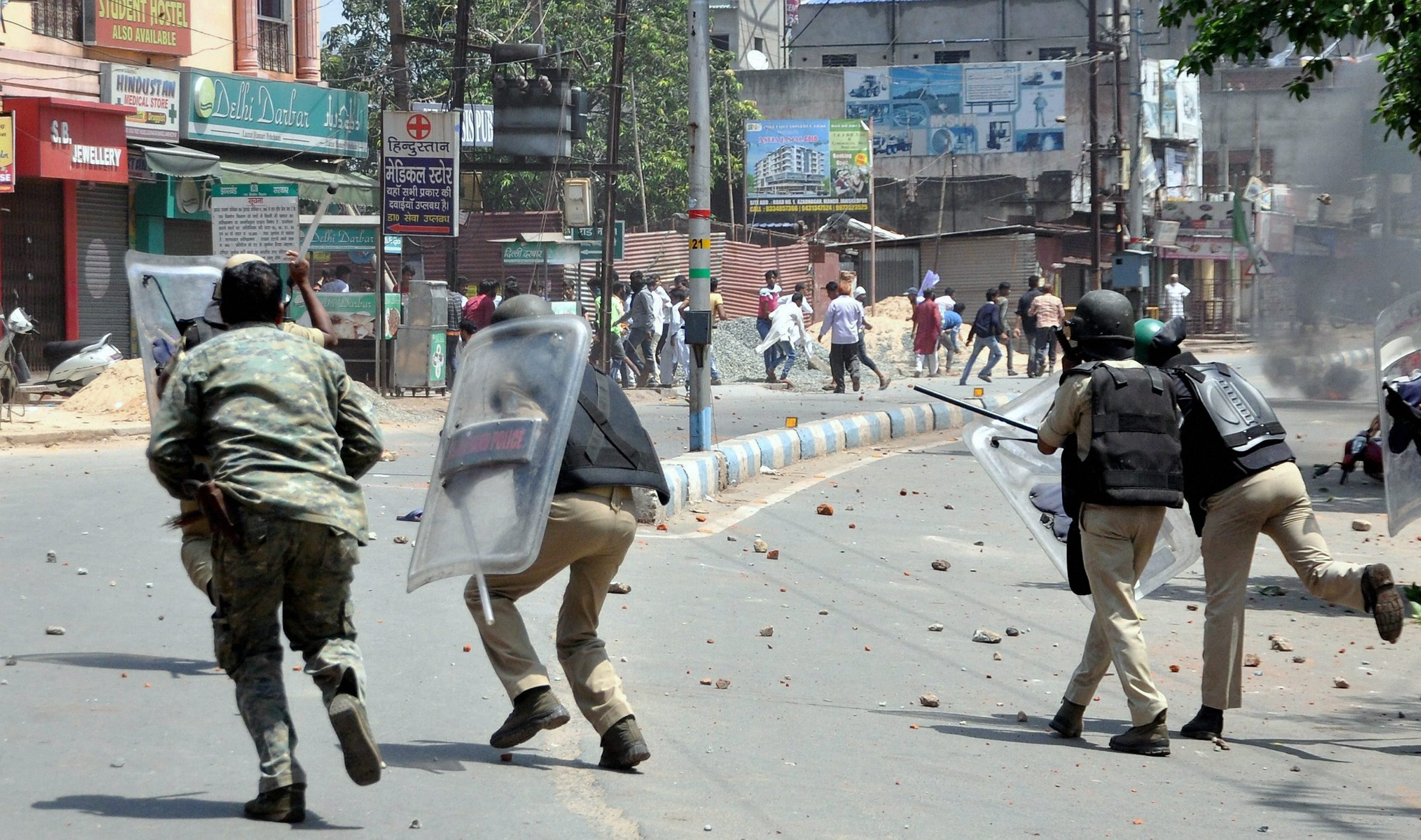 However, police has said that investigations aren't over yet and nothing can be said conclusively. 
The investigations have also pointed out to a foreign angle after the posts investigated by the police are said to be reportedly linked to a group of individuals living in Bengal and abroad. 
The police is also going down hard of netizens for sharing fake photos to show the scale of violence in Bengal. 
One of the arrested, Bhavatosh Chatterjee, had shared an image of a woman whose sari is being pulled off her. Projected as an image of treatment meted out to women in Bengal, the image was shared by a Haryana BJP leader recently. However, it later turned out to be an image from a Bhojpuri film. 
The TOI report said Chatterjee has evaded questions on his links with rightwing groups. 
"He told us he was under pressure. He refused to elaborate. He has been changing his statements," a cop said.
Feature image source: PTI/File Photo