Pralay Dey, a 17-year-old from Tripura appearing for class X exams, made sure to not let disability come in his education's way.
According to Indian Express, Pralay's hands are not formed properly rendering him unable to hold or handle things.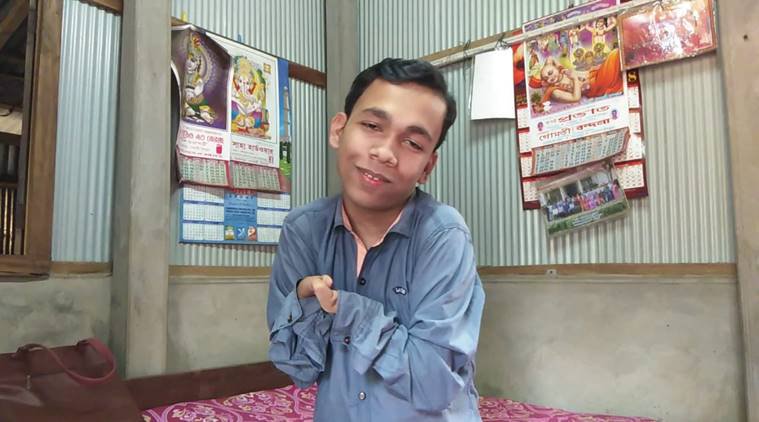 He has a rare deformity which was only worsened by the orthopaedic treatment, as his hands got thinner.
He says,
I feel no shortcoming. My mother and my teachers have taught me well. I am trying to give my best. I practice writing with my feet at least two hours a day. I am comfortable writing with my feet.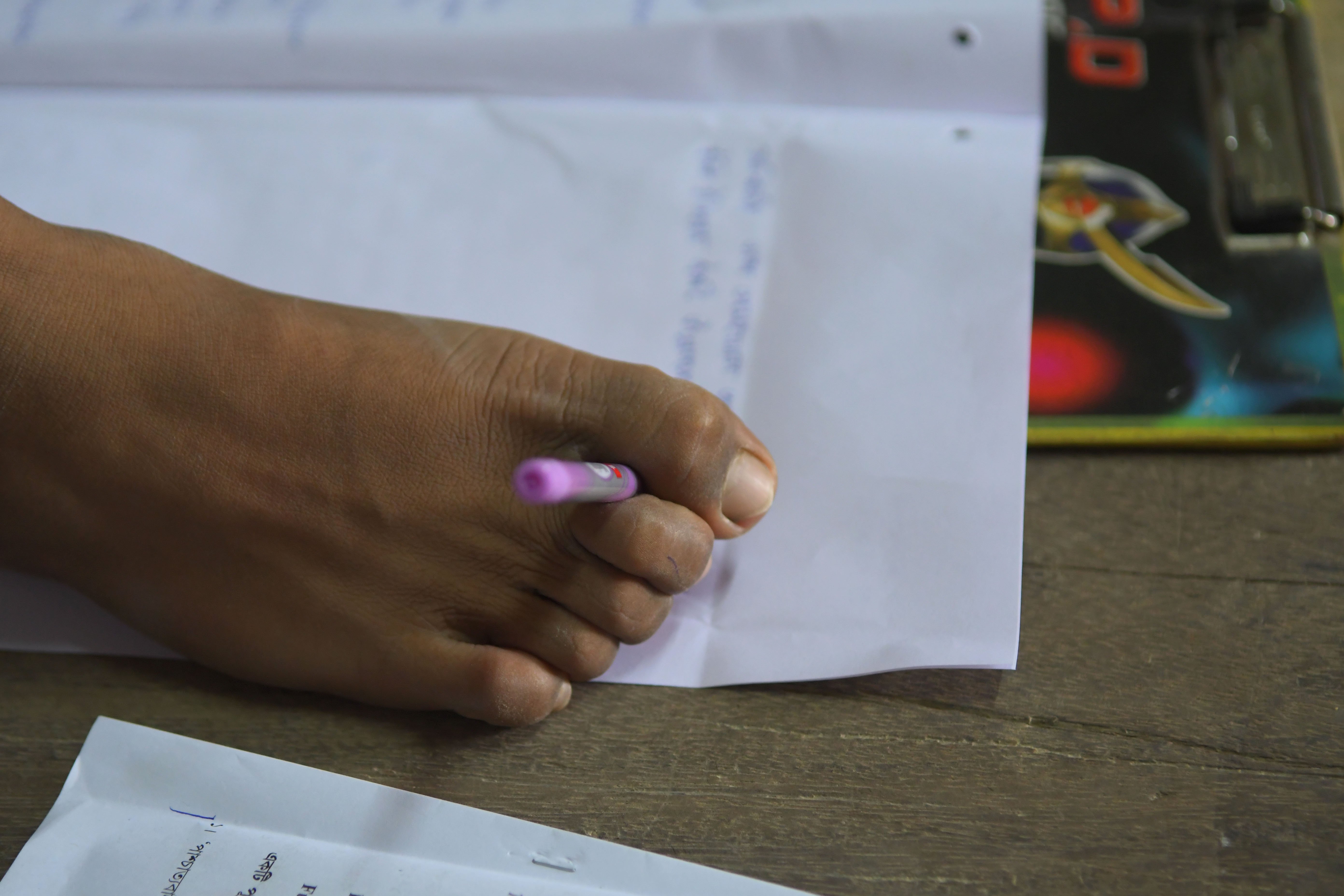 Badal Chakraborty, the headmaster of Chandrapur Higher Secondary School- conducting Class X board examinations- was told that Pralay can't write on benches. So he arranged a wooden platform for him to sit and write on.
He adds,
His pace of writing and intellect is worth mentioning. I stood beside him on the first day of his Madhyamik examination for 30 minutes and saw him write. This student may be challenged but he is brilliant and beats his condition with courage and success.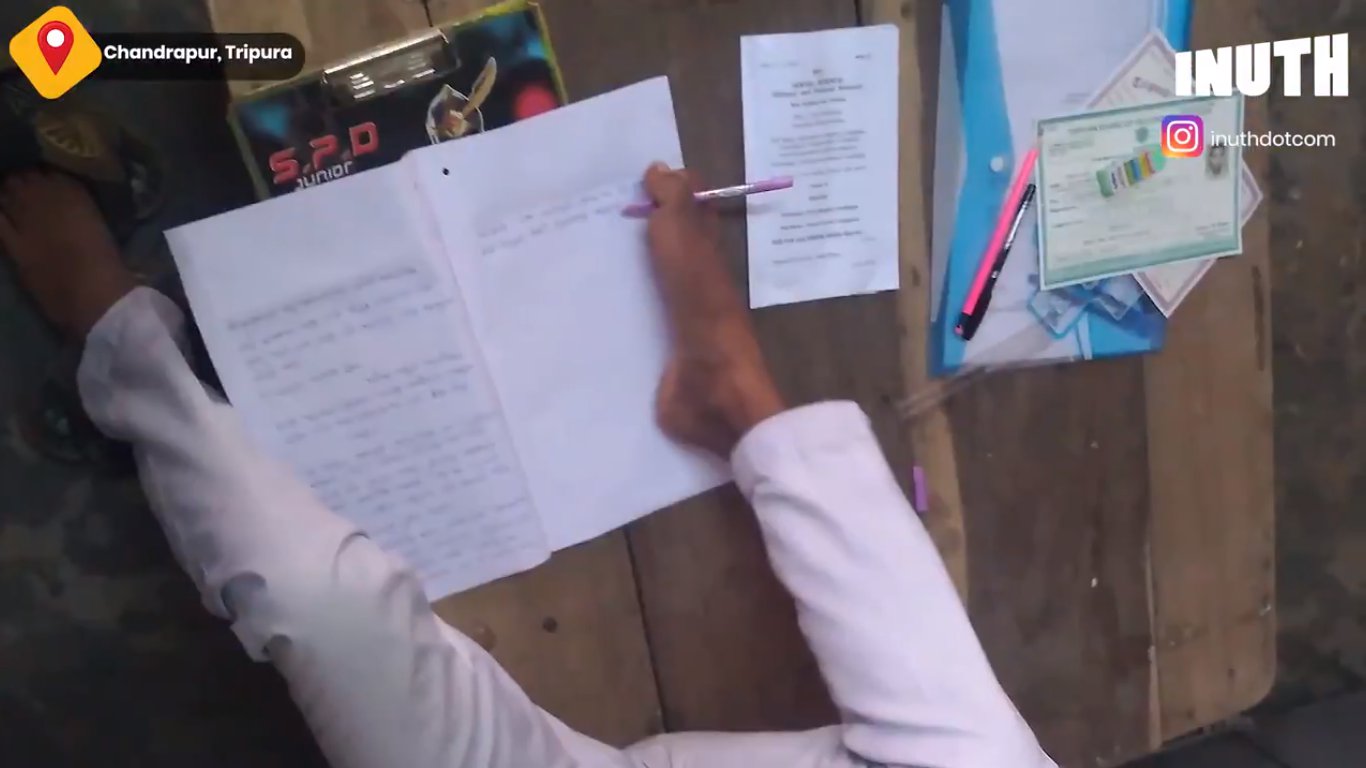 Pralay's father is a daily labourer and his mother an Anganwadi helper. The family runs on ₹9,000 that his mother earns.
His father was worried about him growing up to helpless. But his mother, although worried too, decided to teach him and help him grow up with dignity. 
She also adds that by the age of 3 he could write English and Bengali alphabets-
I was worried about him too. But soon after I started teaching him, I found Pralay was a quick learner…  I decided against leaving him at any child care home and took care myself. Today, I am confident I was right.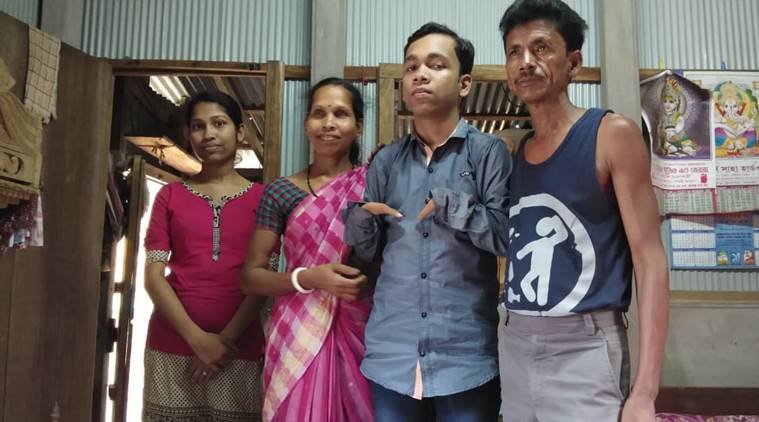 Pralay wants to study Humanities and become a Professor of English Language and Literature some day.
The Board is also aware of Pralay and his academic performance. Tripura Board of Secondary Education (TBSE) Deputy Secretary, Pradip Sengupta says,
We have seen video clips of him and enquired in his school. Pralay Dey is an extra-ordinary student and his academic performance is commendable… He didn't want any extra help. He is writing with his feet and competing students with all abilities.
Pralay's story is an exceptional tale that proves hard work and determination begets all. All the very best, Pralay.
Watch the story here.