Smart dark brown trousers donned by RSS functionaries instead of khaki shorts they had worn for the last 90 years, stood out at the Sangh's foundation day ceremony on Tuesday, but the traditional bamboo stick will remain part of the uniform.
While other aspects of its attire, from shirts to shoes, have undergone a makeover since the Hindutva organisation was founded in 1925, its khaki shorts, modelled after the then British constabulary, had been a constant.
RSS has also gone for change in the colour of socks to be worn by its volunteers, replacing the old khaki with dark brown, to go with the brown trousers they would now wear, with white shirt and black cap. The traditional bamboo stick will, however, remain part of the uniform.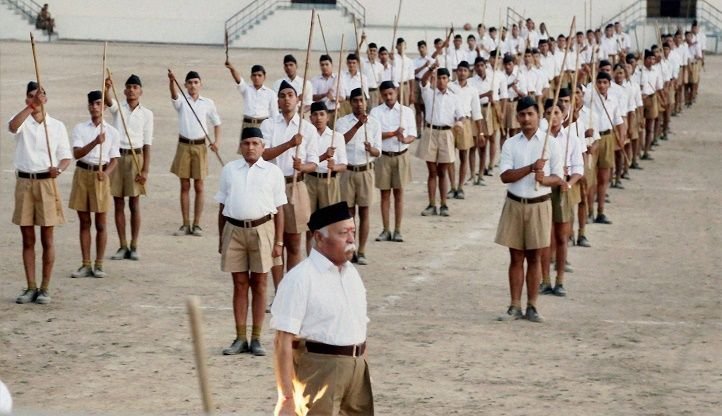 >
Volunteers in the northern and eastern states, which witness harsh winter, will also wear dark brown sweaters. Orders for the first lot of one lakh such sweaters have already been placed.
"Even though the readiness of the society to work with the Sangh on different issues has increased, the change in uniform has been made to take care of the comfort level and convenience while working. The transition heralds the change in the Sangh in tune with the changing times," RSS head of communications department Manmohan Vaidya said.
He said over 8 lakh trousers have been distributed, including 6 lakh stitched trousers, and cloth for another 2 lakh handed over to RSS offices in different parts of the country.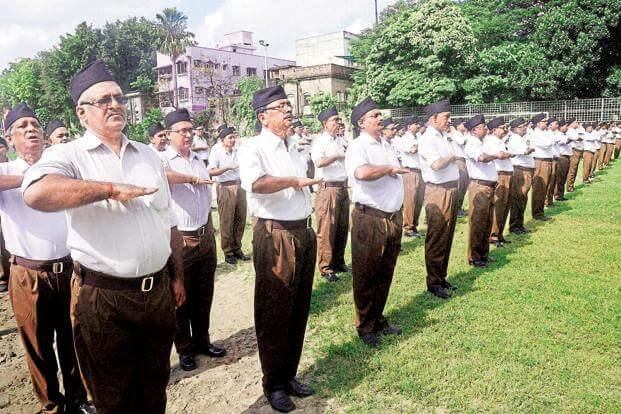 The change in uniform was mooted in 2009, but there was no forward movement. The proposal was revived in 2015. After discussions, RSS leaders and volunteers arrived at a consensus that the uniform needs to change. The All-India Pratinidhi Sabha ratified the decision.
The shift is rooted in the Sangh's desire to change by adopting a more convenient dress that is in tune with the changing times