A desperate attempt to get into a reality show proved too costly for a youth in Hyderabad as he ended up getting burnt to death. The tragic incident happened in Barkas, Hyderabad's Old City, where Jalil-ud-din, 19, set himself on fire while trying to make a video of doing a dangerous stunt for 'India's Got Talent'.
The accident happened last week when the teen poured kerosene on himself and lit himself at a hill in the area in a bid to pull off a stunt. Since he was not a professional, he sustained severe burns during the process and was rushed to Osmania Hospital. He succumbed to his injuries on Monday night.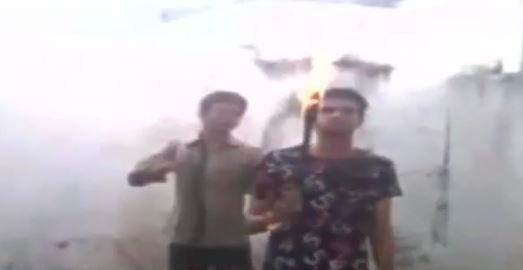 "He wanted to participate in the reality show India's Got Talent and he was not a professional at playing with fire," Assistant Commissioner of Police Mohd. Abdul Bari told NDTV.
Jalil-ud-din, a school student, had gathered other kids to show them his stunt. When he accidentally caught fire, the children got scared and ran away.
His parents were unaware about his participation in the event and police have recorded his dying declaration which blames no one for his death.
(With inputs from PTI)
(Feature image source: YouTube/NDTV)