Turkey on Monday said it was suspending top-level ties with The Netherlands and blocking the return of its ambassador in a spiralling crisis over the holding of rallies abroad ahead of a crucial referendum.
President Recep Tayyip Erdogan also accused German Chancellor Angela Merkel of "supporting terrorists," as acrimony flared between Turkey and EU states – a standoff that risks affecting Ankara's entire relationship with Europe.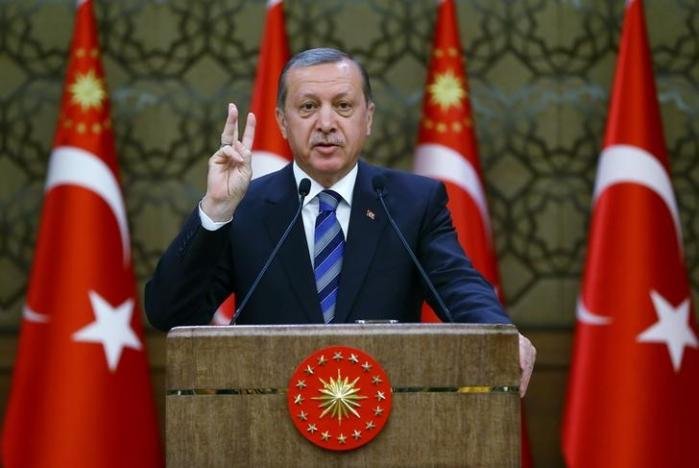 What all has happened so far?
Dutch authorities at the weekend prevented the plane of Turkish Foreign Minister Mevlut Cavusoglu from landing and blocked Family Minister Fatma Betul Sayan Kaya from holding a rally in Rotterdam.
Erdogan said the ministers would make the "necessary applications" to the European Court of Human Rights over their treatment.
Meanwhile Dutch Prime Minister Mark Rutte is under pressure to take a hard line against Erdogan as he faces the far-right populist Geert Wilders in general elections on Wednesday.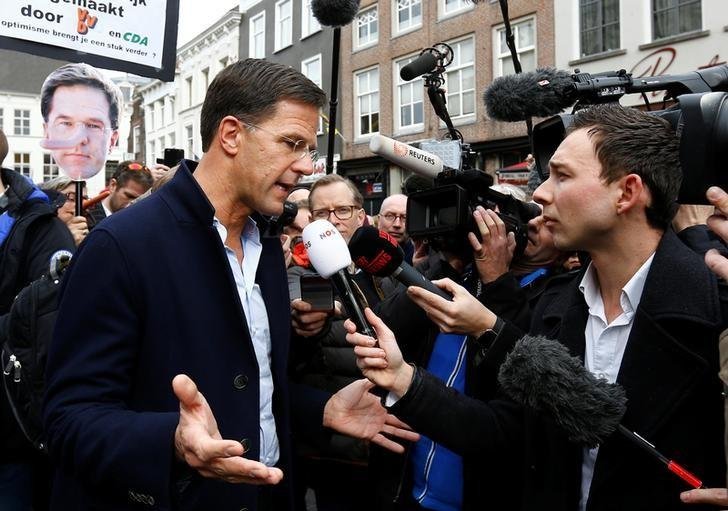 The Netherlands also issued a new travel warning to Dutch citizens, urging them to stay "alert across the whole of Turkey". And Germany warned its citizens to take note of "increased political tensions and protests that could be directed against Germany".
Turkey had already responded furiously to fellow NATO ally Germany's refusal to give permission for ministers to hold rallies there, with Erdogan comparing such action to "Nazi practices".
After Erdogan used the same language to scold the Netherlands, Merkel said on Monday that the comparison was "completely wrong" and "banalises suffering".
Why is the April 16 referendum crucial for Turkey?
Both Germany and The Netherlands have blocked Turkish ministers from staging rallies to court the vote of expatriate Turks in the April 16 referendum on giving Erdogan greater powers.
Ankara was especially angered by the acts of The Netherlands days ahead of general elections in the country. The authorities prevented the foreign minister's plane from landing and expelled the family minister over the weekend.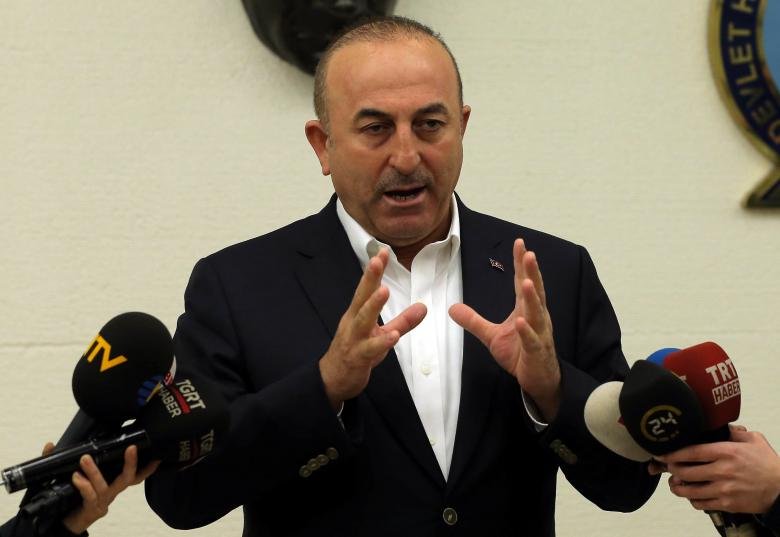 Bringing out the millions-strong expatriate vote could be key in a referendum that could be a turning point in Turkey's modern history.
"Until the Netherlands compensates for what it has done, high-level relations and planned meetings at a ministerial and higher level have been suspended," said Deputy Prime Minister Numan Kurtulmus after a cabinet meeting in Ankara.
Turkey will not allow the Dutch ambassador to Ankara to return until The Netherlands meets Turkey's conditions over holding rallies, he added. Diplomatic flights would also be suspended.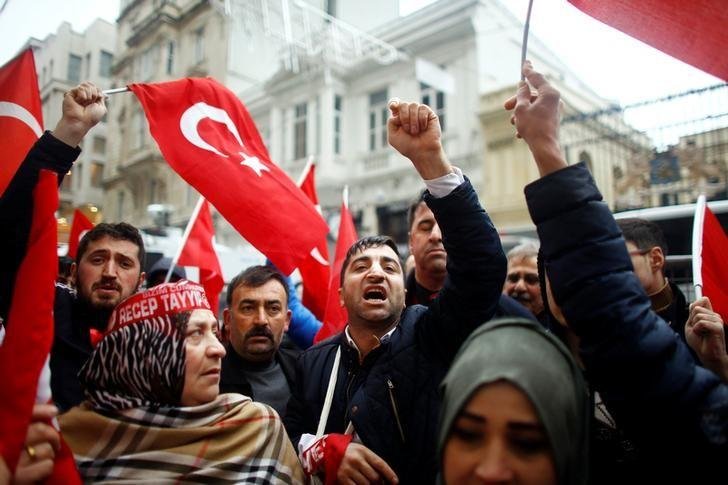 Ambassador Kees Cornelis van Rij is currently outside of the country, and business is being handled by Dutch charge d'affaires.
The Netherlands accused of acting like the Nazis
Twice over the weekend, Erdogan accused The Netherlands, a NATO ally, of acting like the Nazis.
His comments sparked outrage in a country bombed and occupied by German forces in World War II.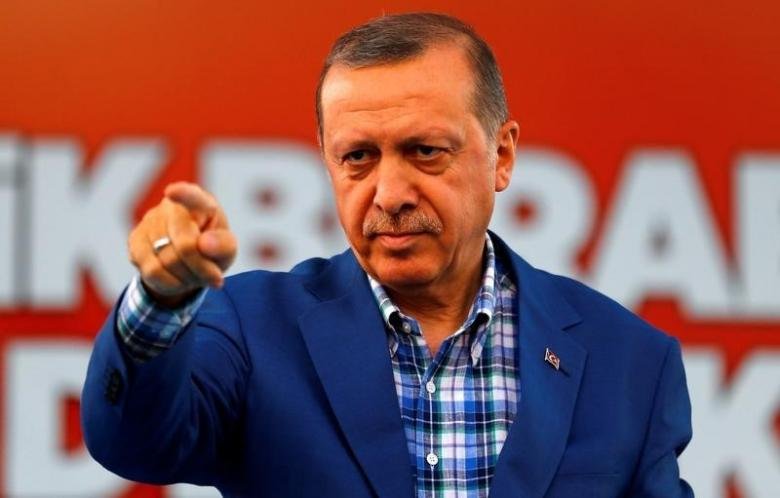 The United States urged both countries to resolve their row.
"They're both strong partners and NATO allies. We'd just ask that they not escalate the situation any further and work together to resolve it," said a senior State Department official, who spoke on condition of anonymity.
With the exchanges worsening Turkey's already fraught relations with the European Union, Brussels sternly warned Ankara to avoid intensifying the crisis.
EU foreign policy chief Federica Mogherini and EU Enlargement Commissioner Johannes Hahn called on Turkey to "refrain from excessive statements and actions that risk further exacerbating the situation."
But hours later in an interview with A-Haber television, Erdogan bluntly stated: "Mrs Merkel, you are supporting terrorists."
He accused Berlin of not responding to 4,500 dossiers sent by Ankara on terror suspects, including those linked to Kurdish militants and the failed coup in Turkey last year.
"Mrs Merkel, why are you hiding terrorists in your country?… Why are you not doing anything?"
Merkel's spokesman described the accusations as "absurd", saying the chancellor had no intention of taking part in a "competition of provocations".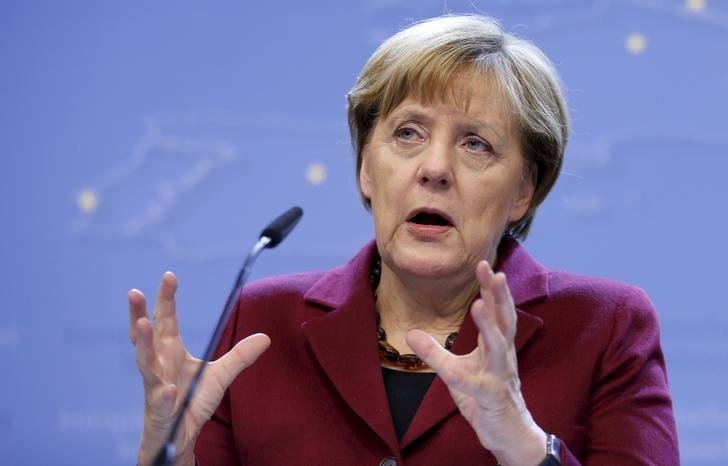 Turkey's EU Affairs Minister Omer Celik also said Ankara "should re-evaluate" a key part of a 2016 deal to stem the flow of migrants to the EU.
He said Turkey should look at its policy on preventing migrant flows across land borders, although it would keep halting the illegal and dangerous sea crossings as a matter of human responsibility, state media said.
How does this impact Turkey's resolve to join the EU?
The issue risks spiralling into a crisis with the EU as a whole, which Turkey has sought to join for more than half a century.
Erdogan, who has indicated he may personally travel to EU states to address rallies said Sunday that the West was showing its "true face" in the standoff.
The immediate effect of the row, however, may aid Erdogan, Soner Cagaptay, director of the Turkish Research Programme at The Washington Institute, told AFP.
"By blocking (the rallies), they may have given Erdogan a lifeline to eke out a victory in the referendum," he said. 
(Feature image source: Reuters)