So, here comes the most bizarre news of the day.
According to ancient Indian sages, 'hatha jodhi', described as a 'magical plant root' is believed to bring good luck and happiness as it resembles two hands joined in prayer. 
This root is really rare and found only in some remote parts of India and Nepal, and can go for as much as $250 (approximately Rs 16, 500).
This is what it look likes: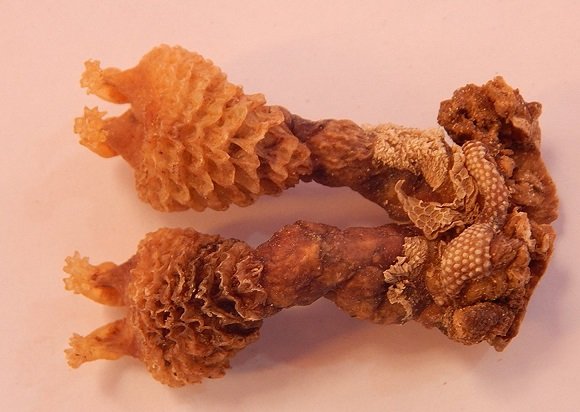 You can see the root is very much in demand: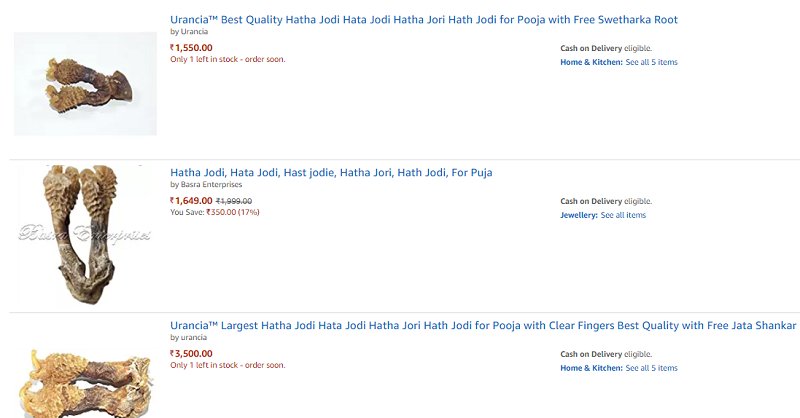 Surprisingly, it also looks like is a dried lizard penis. 
Poachers who stumbled upon this discovery have since been hunting and mercilessly killing monitor lizards and selling their penises instead of Hatha Jodi. 
Poaching the monitor lizards is illegal under Indian law, and fortunately the ongoing fraud has been busted by a joint team from UK and India, reports BBC.
A report from World Animal Protection has confirmed that the massive fraud has led to numerous recent raids across India.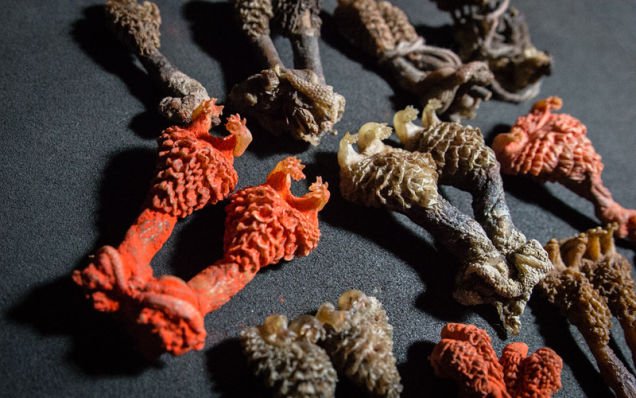 As a part of the ongoing raid, the Madhya Pradesh special task Force seized 68 pieces of the tiny reptile body part from four poachers in Indore and Khargone from June 16-17, reports India Today. In a similar raid, as many as 210 hemi-penis of the Bengal and Yellow Monitor Lizards were seized from a house in Bhubaneswar. More such penises were found from Chennai and Hyderabad as well.
Some of these fake roots have made their way to various online retailers like Amazon, Ebay, Alibaba, and Etsy and are sold as a lucky charm for virility and fertility in men.
RP Singh, additional principal chief conservator of forests of MP, told India Today, "So many false pretexts are given, ranging from boosted sex life to success in lucky draws and gambling and prosperity in business. Unfortunately, with increasing prosperity in towns like Ujjain, Indore and Ratlam, people are willing to shell out the money as well."