22 people were killed and many others injured in a stampede that occurred earlier today in  Mumbai's crowded Elphinstone road station.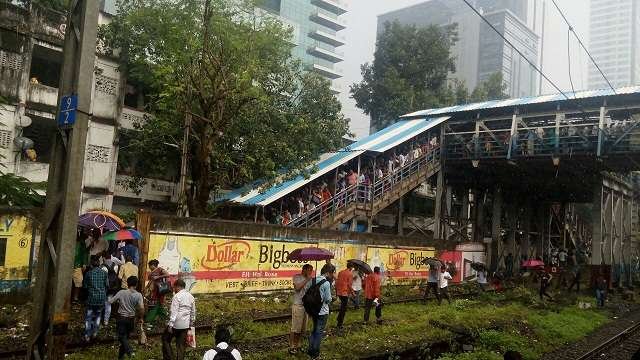 There was only one staircase that was used by thousands of commuters on a daily basis to both enter and exit the station and yet nothing was done to change this. 
In fact, even in February, authorities were warned by cartoonist Manjul who had raised his concern about the terrible state of infrastructure and how it was "a major accident waiting to happen." 
Despite constant reminders, to the authorities, no step was taken to make the situation any better. 
Nobody uses this bridge because it exits on the east side while the crowd goes towards the west side which is the new business district.

— MANJUL (@MANJULtoons) February 1, 2017
Hopefully, @sureshpprabhu ji will do something ASAP. It is very dangerous and a nightmare for old people, women, kids and 'divyangs'.

— MANJUL (@MANJULtoons) February 1, 2017
The Railway Ministry acknowledged this concern but even then, no preventive action was taken. 
This is what Prime Minister Modi had to say about the incident. 
My deepest condolences to all those who have lost their lives due to the stampede in Mumbai. Prayers with those who are injured.

— Narendra Modi (@narendramodi) September 29, 2017
This is however not the only tweet that raised alarm bells over the crowded foot-over fridge. Many citizens had been putting pics on social media for the authorities to take action, but clearly, nothing was done. 
A situation like this could have been avoided, lives could have been saved.