Thirty people were killed and 126 were wounded in two explosions outside the main train station in the Turkish capital, Ankara. The explosions occurred during a rally organised by hundreds of pro-Kurdish and leftist activists.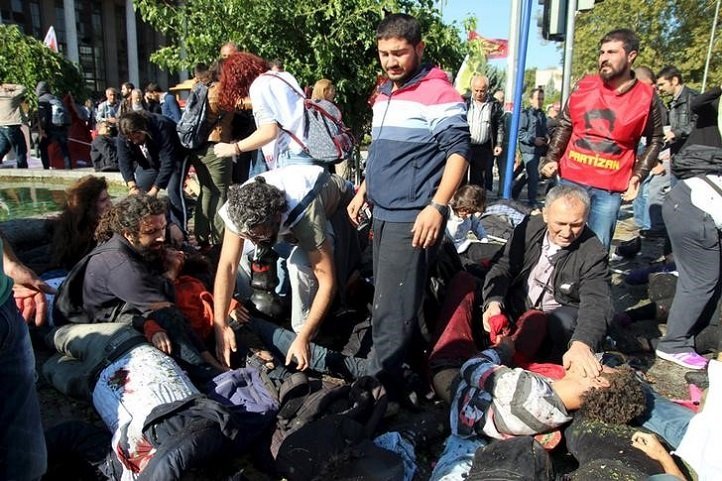 The explosion took place weeks ahead of an election. Prime Minister Ahmet Davutoglu cancelled his next three days of election campaigning and was due to hold an emergency meeting with the heads of the police and intelligence agencies and other senior officials, his office told Reuters.
Even though nobody has claimed responsibility, Turkish government officials said that the explosion was a terrorist attack and are investigating the claim that a suicide bomber was responsible.
The renewed conflict in the southeast has raised questions over how Turkey can hold a free and fair election in violence-hit areas but the government has so far insisted that the vote will go ahead.
President Tayyip Erdogan cancelled his engagements to consult with senior security and government officials, while Demirtas and the leader of the main opposition CHP, Kemal Kilicdaroglu, also cancelled their programmes for Saturday.
Violence between the state and Kurdistan Workers Party (PKK) militants has flared since July, when Turkey launched air strikes on militant camps in response to what it said were rising attacks on the security forces in the predominantly Kurdish southeast. Hundreds have died due to those attacks.
(With inputs from Reuters)