Ever since Prime Minister Modi put a sudden ban on the old Rs 500 and Rs 1000 notes, there are a lot of stories doing rounds on the social media. In a recent one covered by ANI, they shared the story of a tea stall owner who has now started accepting online payments to help people with no hard cash.
The news agency tweeted an entire thread.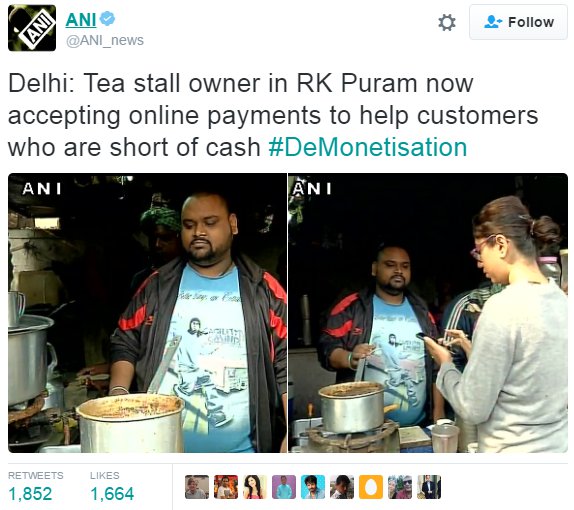 They also interviewed a customer to tell us more about the situation there.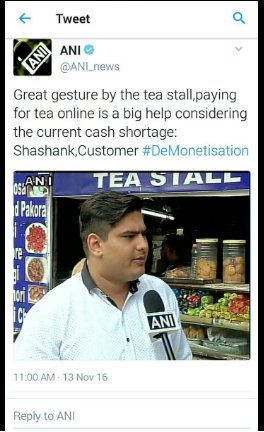 Nice story right? Except for the fact that the 'customer' turned out to be an ANI employee. And of course, Twitter was quick to catch on to this.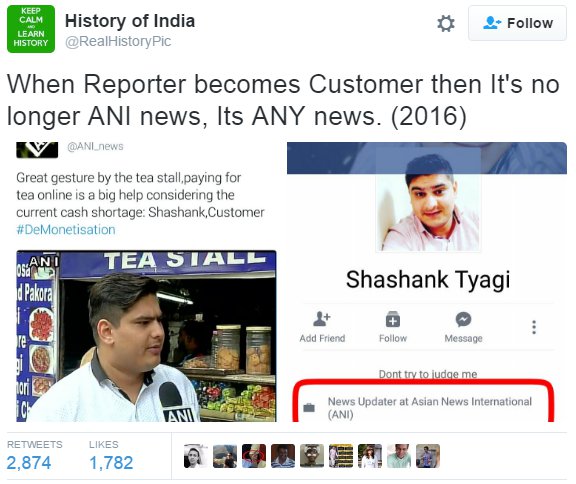 Soon, ANI's Twitter account apologised for the 'error'.

But, Twitter users didn't let them go too easily.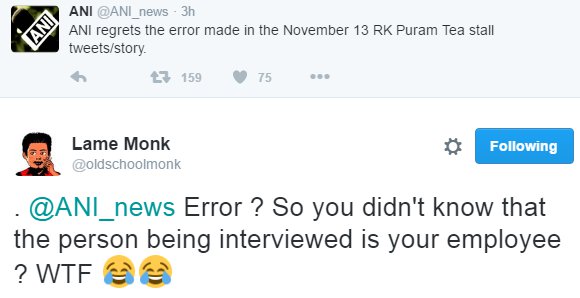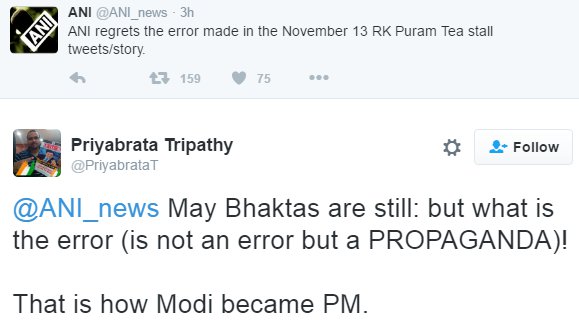 A lot of users blamed ANI for acting as a mouthpiece of the PM.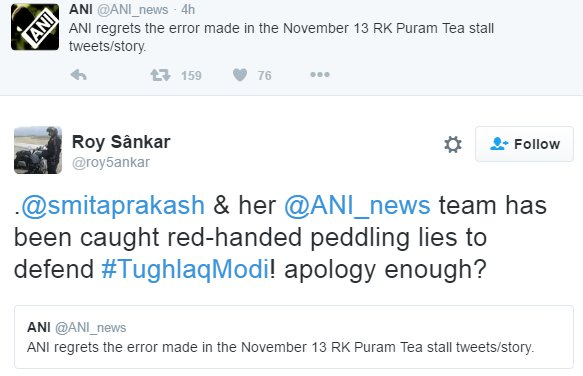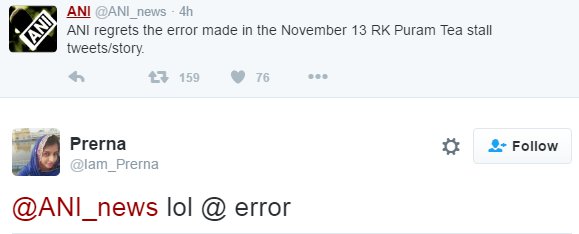 And some of them also earned a block by the news editor of ANI.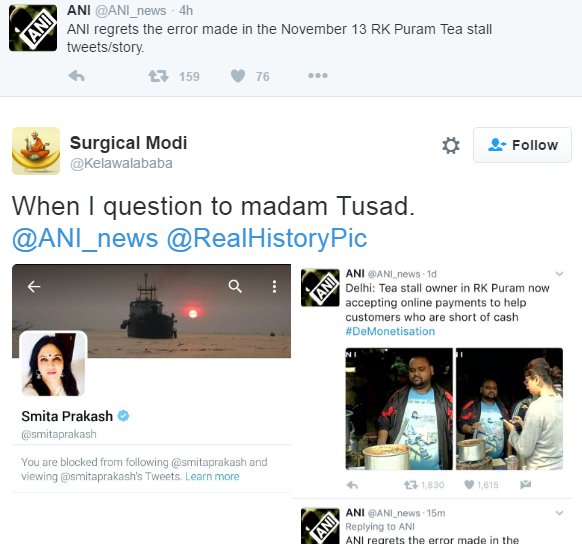 I am just sitting here and guessing the favourite movie of ANI.