Wall Street takes no prisoners when it comes to investor satisfaction, and Twitter CEO Dick Costolo has just experienced the consequences.
Costolo has decided to step down amidst repeated criticism from investors.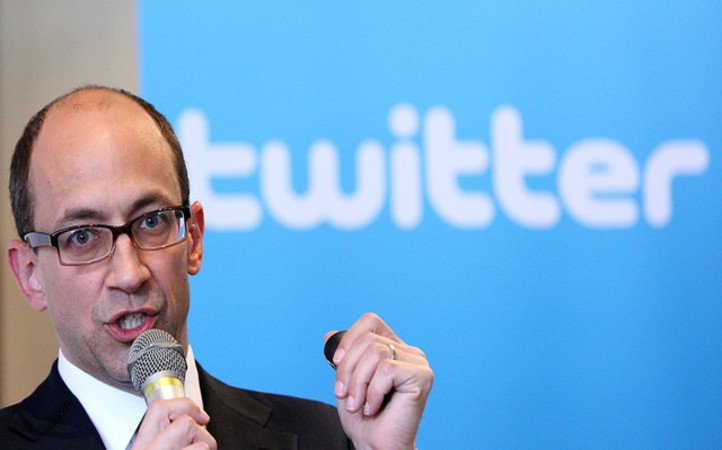 Costolo had been facing the heat from investors over decrease in user growth rate. Co-founder Jack Dorsey will take over the responsibility from July 1st, while a committee will decide on a successor. During the past year he had overhauled his entire management team.
The shares for Twitter experienced a rise of 7% following Costolo's decision to step down.
It was a move taken by him in the "best interest of the firm".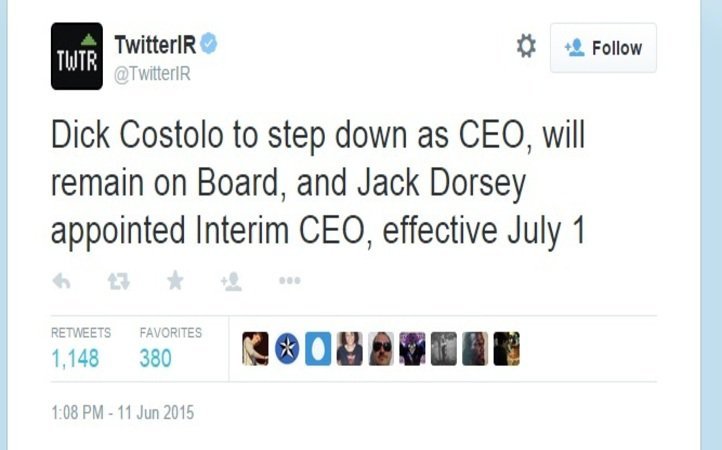 The announcement was made by Twitter in a tweet. The former CEO in a statement said that he was proud of the Twitter team and everything they had achieved together in his six year career. He also mentioned that he did what he felt was in the 'best interest' of the company and that the firm was only suffering due to the distraction caused by the controversy.
Market analysts say no positive signs
Twitter made its debut on the NY stock exchange in 2013 but has not been able to get more users on board as fast as the investors had hoped. In April 2014, the firm missed out on Wall Street's predictions and posted a net loss of $162. Its share price took a 30% dip since then and is now trading at a lower price than its debut.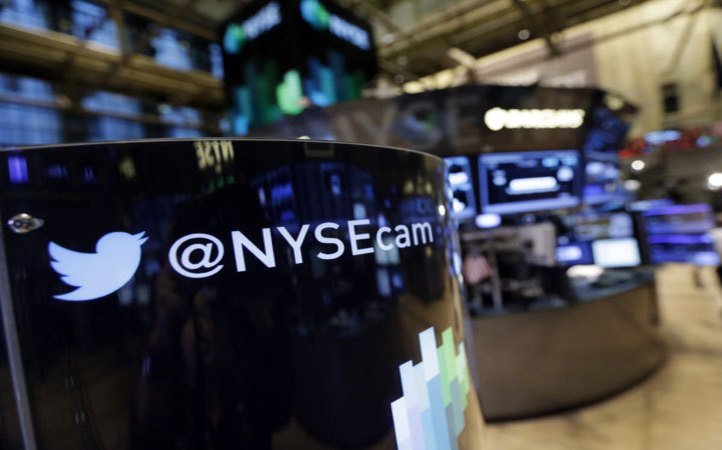 Analysts including research consultancy eMarketer say that the monthly user base will only grow 14.1% this year as compared to 30% two years back. It claimed that by 2019 the user growth rate will be reduced to 6% worldwide, signalling tough times ahead for the firm.
Experts see no hope either
Experts suggest that Twitter has not been able to attract new users for a while now. They also mentioned that existing users are not given a lot of reasons to hang on for a long time. Other social media sites have been introducing a lot of new features that keep users interested. This resulted in slow growth as long as users were concerned, and the company met sharp criticism from Wall Street.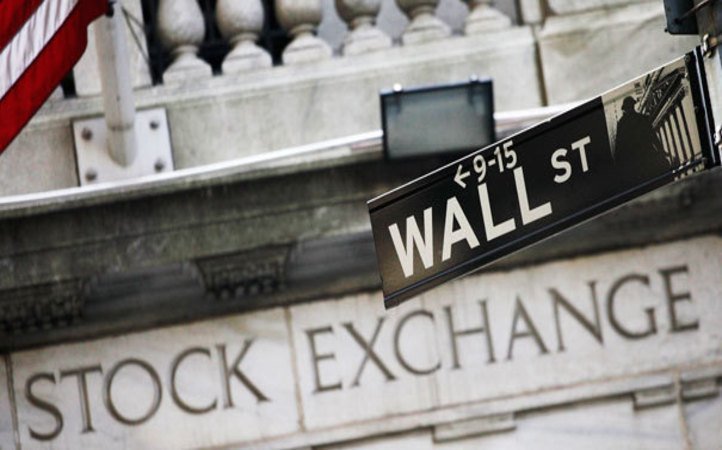 Many suggest that growth-hungry Wall Street investors put their hopes too high in case of Twitter. Wall Street seemed to be looking at a transformation of Twiter into something like Facebook which analysts suggest that no CEO can accomplish.
Few alternative strategies for the successor to make a positive impact
The first option is to make Twitter more user friendly and accessible. The present Twitter is very confusing for the average internet user and might complicate things. There should be a simpler way to search tweets related to a topic which shows results depending on the most interesting tweets. This also poses the risk of Twitter appearing as aping Facebook and can instead alienate existing users.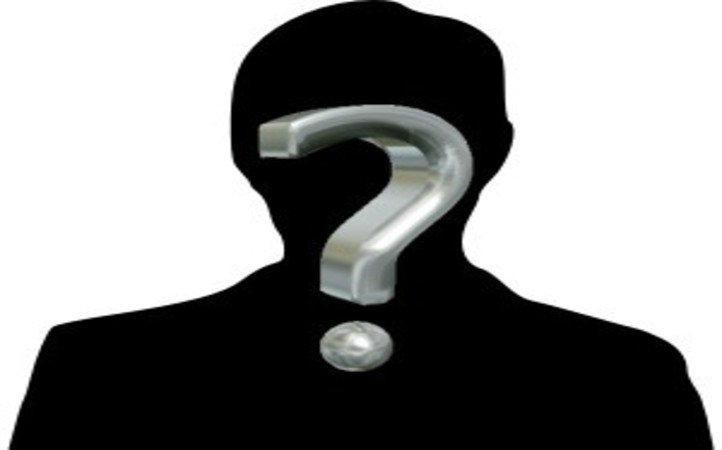 Another option seems to be an increased focus on third party apps. The suggestion is to create different apps to attract different users. While the advanced option can work for power users, a simpler version can be created for casual users. This can be achieved through encouraging third parties to build Twitter apps, which can be challenging given Twitter's relationship with third party platforms.
Future plan of action for Twitter and Costolo
The successor to Costolo, Dorsey says, will be from within Twitter and it will be a person who really uses and loves the social media platform. Dick Costolo was CEO since 2010 and was on the board of the firm since 2009 where he will stay.