The murder of one of Pakistan's best known Sufi musicians, Amjad Sabri, in Karachi has left everyone in shock and triggered an outpouring of grief. Sabri was gunned down today by unidentified gunmen in the Liaquatabad area and did not even reach the hospital.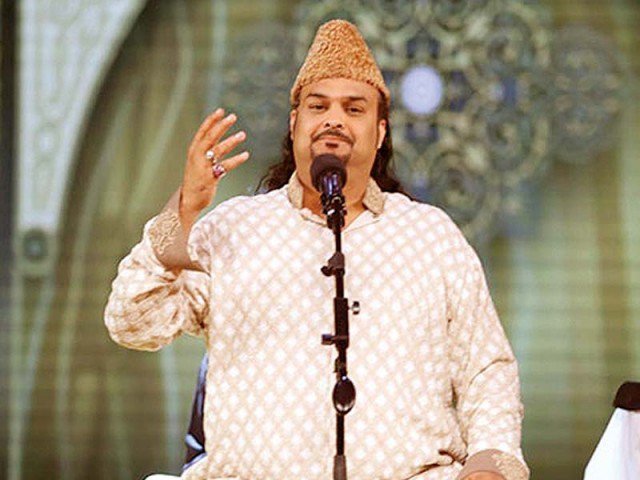 He was one of Pakistan's finest qawwals, known for his soul-stirring renditions of mystic poetry. Some of the most memorable and famous qawwalis of the Sabri were 'Bhar Do Jholi Meri', 'Tajdar-i-Haram' and 'Mera Koi Nahin Hai Teray Siwa'.
Politicians, celebrities, citizens and renowned personalities took to Twitter to mourn the national loss and expressed anger at this act of terror.
Former Pakistani cricketer and PTI chief Imran Khan condemned the tragic murder 
Shocked at the murder of famous qawwal Amjad Sabri & his companions in Karachi. A complete failure of law & order & writ of the govt.

— Imran Khan (@ImranKhanPTI) June 22, 2016
Prime Minister Muhammad Nawaz Sharif has strongly condemned terrorist attack in which famous Qawwal Amjad Sabri lost his life.

— PML(N) (@pmln_org) June 22, 2016
Ali Zafar also termed the incident as an 'extremely sad' one
No words. This is extremely sad, disturbing and unacceptable specially since he had submitted an application for his protection! #AmjadSabri

— Ali Zafar (@AliZafarsays) June 22, 2016
My heart & prayers go out to the Sabri family, May Allah give them the patience to deal with the loss & protect our society iA #AmjadSabri

— Shoaib Malik (@realshoaibmalik) June 22, 2016
My GOD!!! horrified by such brutality. Saddening & utterly Disturbing. #AmjadSabri 💔

— MAWRA HOCANE (@MawraHocane) June 22, 2016
Heart-wrenching.. deeply saddened 2 know abt the assassination of renowned Qawal Amjad Sabri sb.. V lost a beautiful voice & a human being..

— Shehbaz Sharif (@CMShehbaz) June 22, 2016
Being an Indian I heard some of his qawwali of #AmjadSabri. Pretty awesome. Killed during holy month of Ramzan really disturbed us. RIP

— Sidharth verma (@sidvermaa) June 22, 2016
King of Qawwali has been killed today, We will miss you ❤️ May Allah destroy the terrorism from Pakistan. Ameen. #AmjadSabri

— ث۔ (@samrahrizvii) June 22, 2016
"Mukhaalif hai zamana, kidhar jaaye hum," – memorable, chilling prophetic words by #AmjadSabri before his assassination

— Madhavan Narayanan (@madversity) June 22, 2016
He may be gone but his songs will continue to live on. Rest in peace!