Twitter users have come down hard on a couple who took a selfie with the burning Dubai hotel in the background and posted it on social media.
According to a RT.com report, the fire that engulfed a 63-storey luxury hotel The Address Downtown on New Year's Eve three hours before midnight was clicked and posted by many social media users with different hashtags, including #Dubaifire.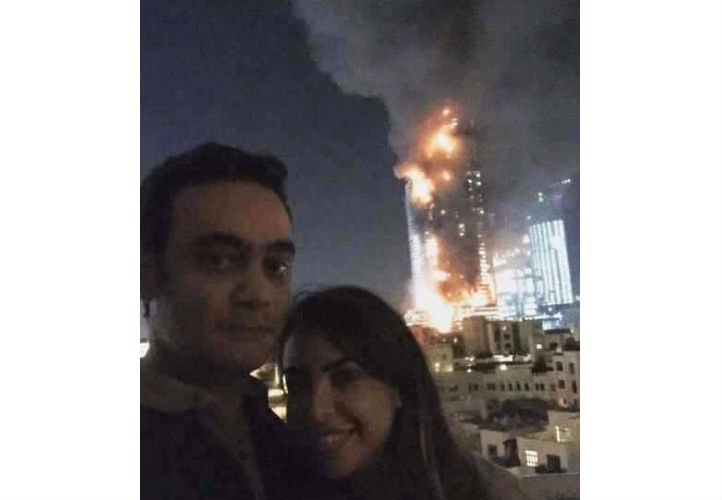 What were they thinking really? Some users tried to figure that out but mostly failed.
They thought it was fireworks?
But most settled on stupid.