Two persons have been arrested in connection with the Rs 12 lakh heist at a metro station in New Delhi. 
One of the accused is believed to be a former metro staffer, a senior police official said on Wednesday.
They were arrested in a late night operation on Tuesday. 
On early Monday morning, two men had stormed inside the control room at Rajendra Place station on Delhi Metro's blue line, stabbed the station controller and made away with station earnings of around Rs 12 lakh.
Two CCTV footage emerged where the accused are seen covering their faces with cloth and facing away from the cameras, indicating that the assailants were well-prepared and possibly knew where the cameras were installed.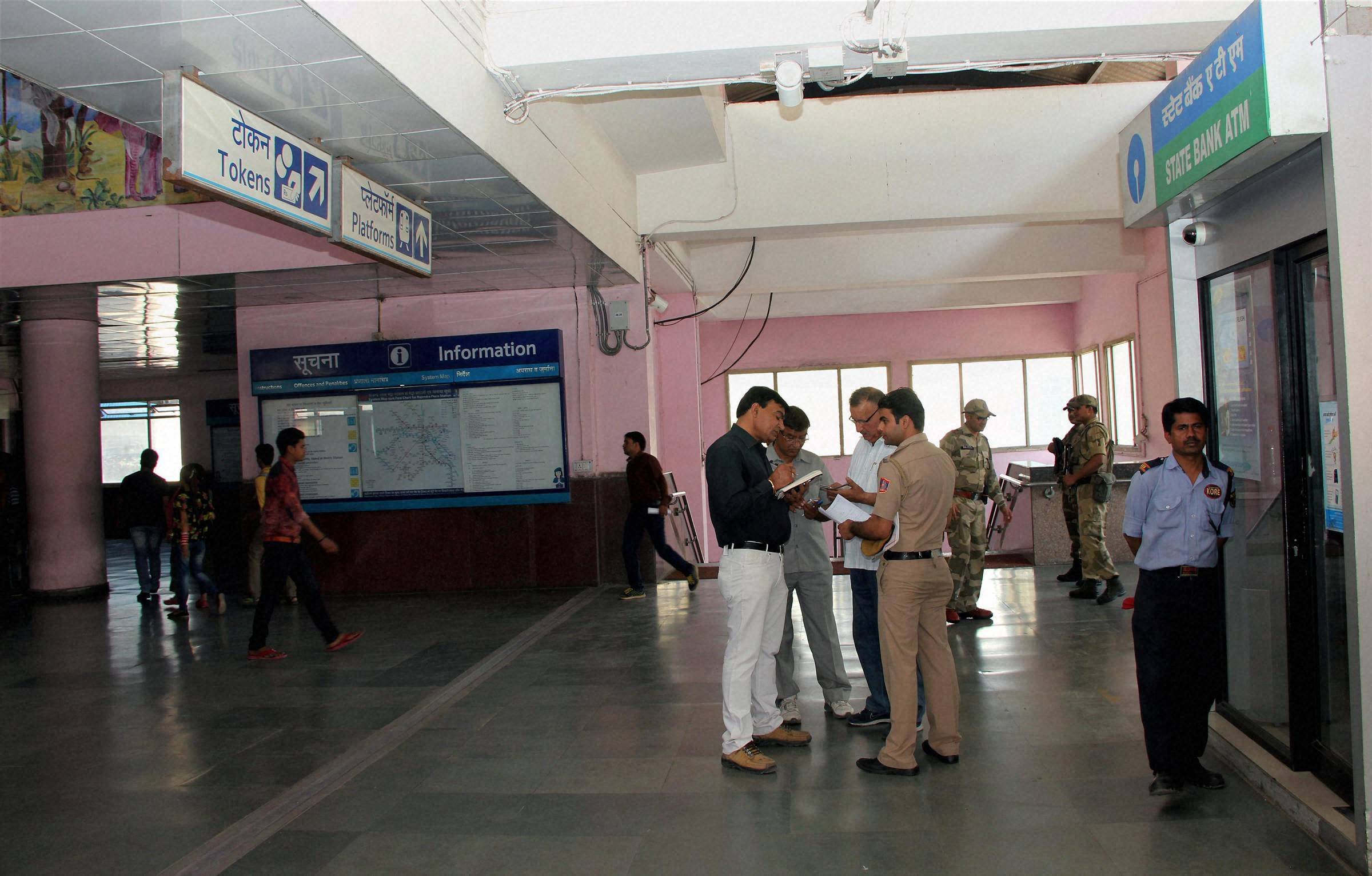 The two accused are suspected to be residents of Ghaziabad's Kaushambi area, police said. 
Analysis of the travel details of the accused — who had gained access to the paid area of Rajendra Place station on Delhi Metro's blue line using smart cards — showed that they often used to board and de-board the Metro at Kaushambi station on the same line, an official said.
The possible role of an insider is also being probed in the case.
Several teams have been set up to crack the case and CCTV footage is being studied with authorities trying to ascertain the identities of the accused, whose faces are slightly visible in one clip although both had come wearing masks, he said. 
Investigators are probing whether the duo had done a recce of the Rajendra Place station before executing the robbery early yesterday morning. 
Meanwhile, CISF issued a set of fresh instructions disallowing covering of the face by travellers using any kind of cloth or cover like surgical masks, mufflers, 'dupatta' or anti-pollution caps.
(Feature image source: Twitter)