Two Dalit students who shouted slogans against Prime Minister Narendra Modi at a convocation ceremony in Lucknow on Friday have been evicted from the University hostel, says this Hindu report. 
On Friday, PM Modi, who was the Chief Guest at the convocation ceremony of the B R Ambedkar University, faced a rude shock when a couple of students donning blue stoles shouted slogans like "Modi Murdabad","Modi go back, Modi go back" and "Inquilab zindabad" as he began his speech. 
Later identified as Masters degree scholars Ram Karan Nirmal and Amrendra Kumar Arya, they were dragged out of the auditorium by police personnel and detained.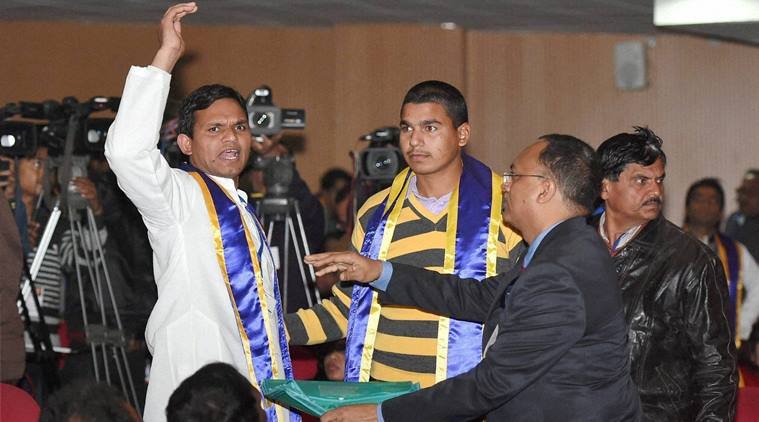 The slogan shouting was to protest against the suicide of Rohith Vemula, a Dalit scholar of the Hyderabad Central University. 
The duo, who was booked under Section 151 (disturbance of public peace) of the Indian Penal Code, were released later on a personal bond. But they were in for a rude shock when they found that they had been evicted from the hostel in which they had booked a room to attend the event for two days.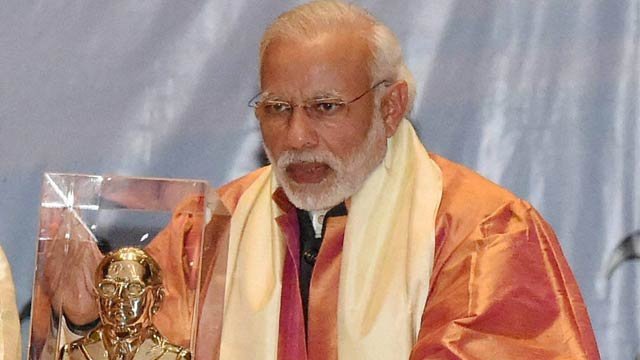 Nirmal told the Hindu: 
"I voiced my dissent. For that I was evicted from the Siddhartha Boys' Hostel of the university and my boarding for the night cancelled even though my room was booked for two days. We had deposited Rs. 200 for the boarding."
Preparing for judicial entrance exams, both Nirmal and Arya, who claim no political affiliations, live as roommates in New Delhi. They had come to Lucknow from Delhi to attend the convocation ceremony. 
(With inputs from PTI)
Feature image source: Twitter