We all know life is priceless but it isn't an easy guess how much.
However, an incident in Allahabad's Ghoorpur area on Friday, 12 June, seems to have set some prices, though very cheap and utterly far from any notions of humanity!
According to reports, two Dalits were killed and three injured by a Brahmin flour mill owner and his associates over a payment of Rs 4 in Mohddinpur village of Ghoorpur, Uttar Pradesh.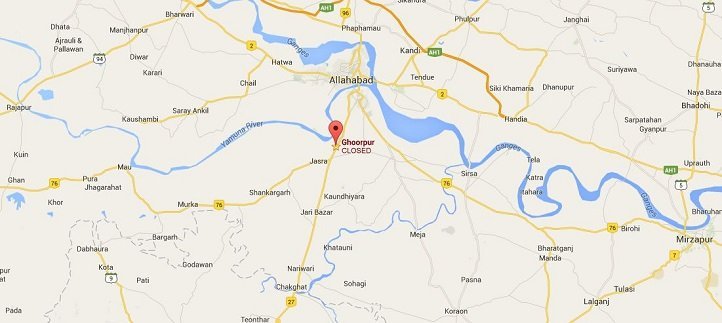 Source: Google Maps
What happened?
According to police, 15-year-old Rajat Bharatiya had gone to the mill, owned by Vashishtha Narayan Dubey, to buy flour. "While paying, he fell short by Rs 4. When Vashishtha insisted that he pay up, Rajat, who had a Rs 500 note, asked him to deduct the amount from it," a police official told The Indian Express.
He added, "Vashishtha insisted that he pay the exact change. Rajat went home, returned with a Rs 20 note, and angrily handed it to Vashishtha. This led to an altercation."
Some reports claim that Rajat allegedly threw a Rs 20 note on Dubey's face, asking him to deduct four rupees from it and return the remaining.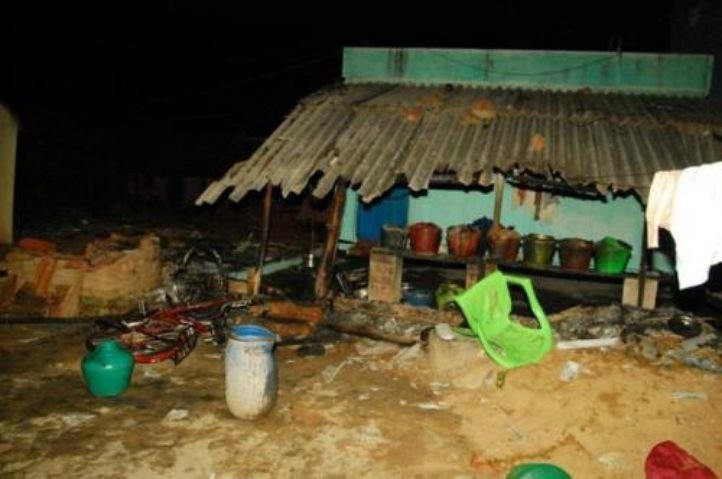 This didn't go well with Vashishtha's son Rajesh Dubey, who according to police, hit Rajat on his head with a sharp object. Rajat collapsed on the spot and was rushed to a hospital.
The shooting
As soon as the news of attack on Rajat spread across the area, family members and relatives of Rajat armed with sticks reached Dubey's house. Police said the Dubey family locked the door and ran upstairs.
The angry family members torched a cowshed, the mill and a balcony in Dubey's house.
Sensing trouble, Rajesh Dubey took out his licenced double-barrel gun to fire on the angry crowd outside. The firing resulted in the death of two Dalit youths — Rahul Bharatiya (20) and his cousin Shubham alias Ashu Bharatiya (18) — and injury of two others, whose condition is said to be stable.
Police action
Police has registered a murder case against against Vashishtha and his four sons, Suresh, Rakesh, Rajesh and Sunny. The Express report says, "Vashishtha sons have been arrested and police has recovered the gun and four empty shells from the spot. "
As of now the situation in the area is under control with a contingent of security personnel pressed in.
Not a new incident
Violence against Dalits is not a new phenomenon or a fiction. It's happening and continuing.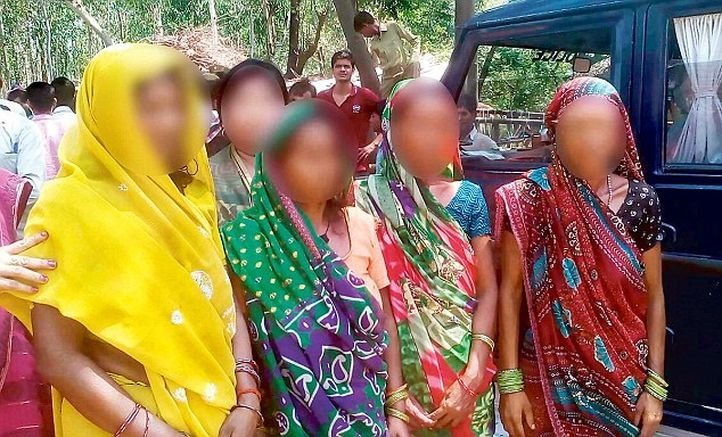 In March, a 42-year-old Dalit was tonsured and paraded through a village in Allahabad's Sonbhadra district by locals, who suspected him of having burnt the holika pyre.
In mid-June last year, a 5-year-old Dalit boy's penis was chopped off for urinating near an Other Backward Castes (OBC) owner's flour mill in Babulapur village of Pratapgarh district in Uttar Pradesh.
Last month, five Dalit women were paraded naked, publicly caned and then put on show on the highway by 15 OBC villagers of Shahjahanpur's Hareva in Uttar Pradesh because one of their daughters had eloped with a Dalit's son.
The list goes on and on…
The killing of the two Dalit youths is not an isolated event of violence or a rivalry but a harsh reality of institutionalized attitude and behaviour which does not think of Dalits or the other so-called 'lower-castes' as human beings.
Irony is the not the right word to describe a time when Rs 4 can't buy a Roti, but take a soul!