Two months ago, a group of dairy farmers from Nuh village, Mewat in Haryana went all the way to Jaipur to take part in a government-recognised cattle fair. Since they didn't have enough money for buffaloes, they bought two milch cows  for Rs 75,000. 
We are all familiar with this part of the story. But there are many versions of the sequence of events that followed. However, all of these versions have the same conclusion, the death of Pehlu Khan. 
The most common version of the story is that 55-year-old Pehlu Khan, a dairy farmer, along with four others were brutally beaten by cow vigilantes (gau rakshaks) in full public view near Behror in Alwar. The attackers accused them of illegally transporting cows allegedly for slaughter. While Azmat, Rafique, Irshad and Arif survived the attack, Pehlu Khan succumbed to his injuries after two days in hospital. They also lost their cash, their cows and their vehicles were destroyed.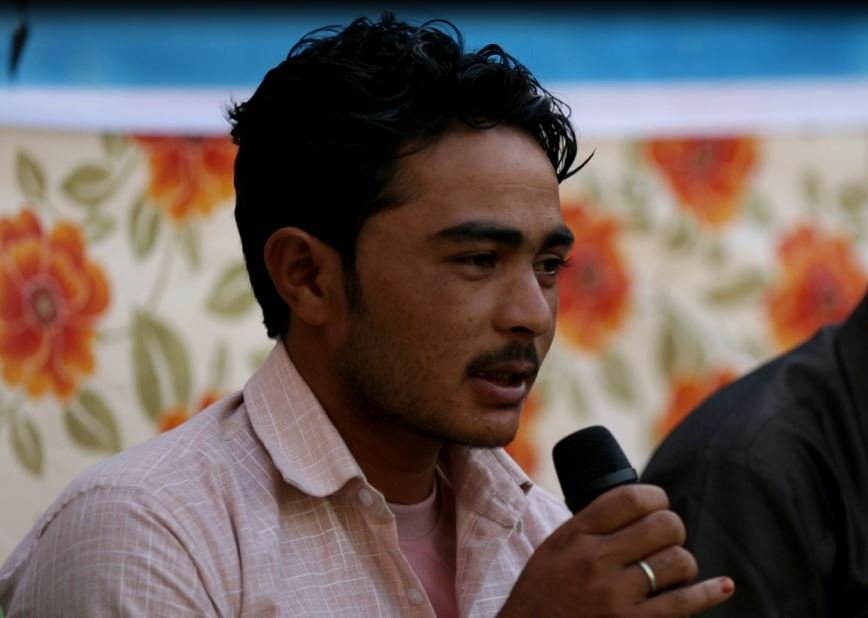 The other version is that of BJP MLA from Alwar, Gyandev Ahuja, who claimed that Pehlu Khan was a cattle smuggler who "died of shock." 
"Pehlu Khan died because of shock. I don't know which doctor says what. Just check the post mortem report and you will understand that he had a heart problem. He was taking the cows illegally along with eight others." Ahuja told News 18. 
At an Iftar get-together on Wednesday organised by Students Islamic Organisation in Delhi's Jamia Nagar, ScoopWhoop News spoke to Irshad Khan, Pehlu Khan's son who was also present with him when he was lynched that fateful night. This is his version of the story. 
The footage of the incident (WARNING: THE VIDEO IS GRAPHIC IN NATURE. DISCRETION ADVISED)
"No one from the government visited us"
"It's been two months after his death. No one, not even a security guard either from the Rajasthan government or the Haryana government ever visited us to ask what had happened," Irshad said. ,
Irshad is in Delhi to attend an event by Students Islamic Organisation of India (SIO) which was organised in solidarity with the victims of mob-lynching and their affected families. 
"A group of 15-20 men on motorcycles stopped the two vehicles in which we were travelling. We had all the required documents and papers regarding the cows which we had bought. We kept requesting them that we are dairy farmers and we have bought them for milk. But they tore off the papers and didn't pay any heed to it," the 24-year-old said.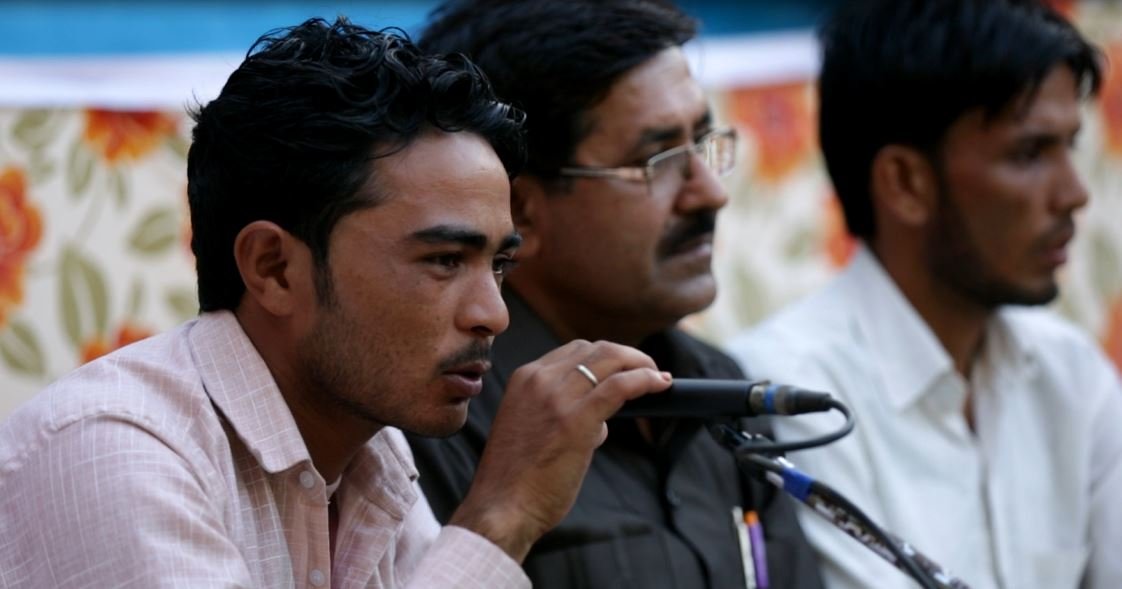 "Yeh mulla hai, musalaman hai. Ise maar do"
Irshad said that the gau-rakshaks identified themselves as members of Bajrang Dal and RSS. This claim has been repeatedly contested by the Ahuja. 
"Hum mela-vela kuch nahin jaante. Hum RSS waale hain, hum Bajrang Dal waale hain. Humare aage mela kya hai. (We don't care anything about any fair. We are from RSS, we are from Bajrang Dal.) After saying this, they began assaulting us," he said.
Irshad said that he heard them saying "Yeh mulla hai, musalaman hai. Ise maar do (He is a Muslim, kill him". He also heard them chanting 'Jai Mata Di' while they were being assaulted. 
The Mewat district in Haryana has many Muslims who have been dairy farmers for generations.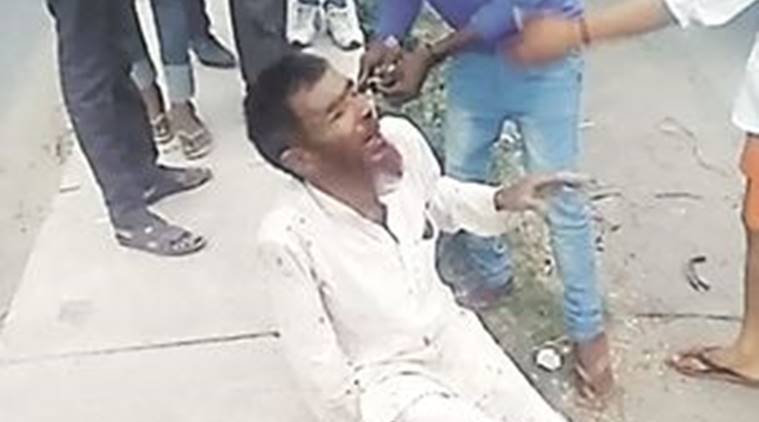 "If this continues, we will have to leave this profession"
"We are not educated so we can't work in factories and offices. But now, if this continues, we will have to leave this profession," he said.
Azmat, Pehlu Khan's neighbour and one of the victims said that they were attacked only because they were Muslims. 
"Arjun, the driver of one of the two vehicles was a Hindu. When he was caught, he told them – Main toh Hindu bhai hun (I am a Hindu brother). When they saw a red thread tied on his wrist, they spared him. But then we heard them saying 'yeh sab musalman hai, maardo inhe (These are all Muslims, kill them)'. I want to to ask if they thought we are guilty, then why was Arjun spared?" he questioned.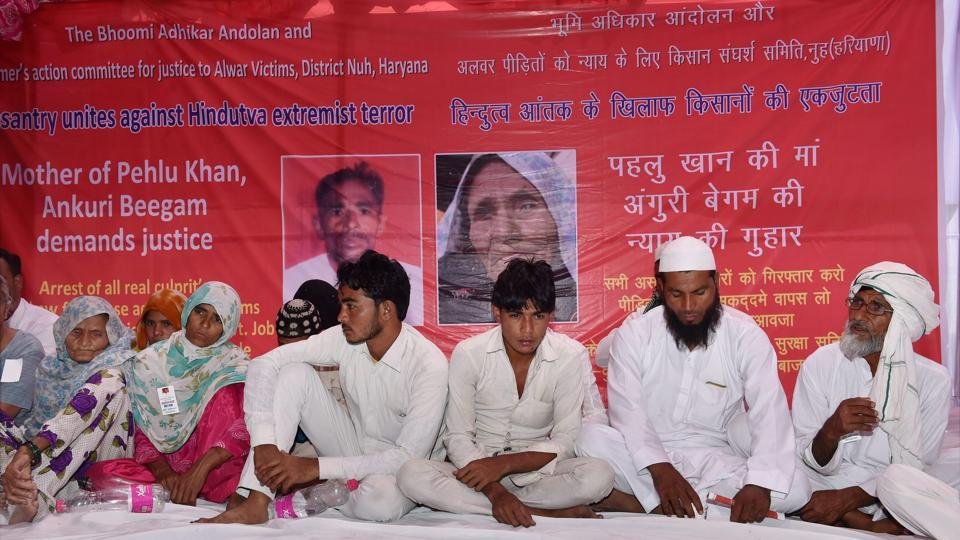 "Had Police been any later, the attackers would have killed all of us"
"Police arrived after 1 hour. We were also told that had they been late, the attackers would have killed all of us," he said. 
"We were attacked. Our family member died. We lost money. We lost cattle. Our cars' were vandalised. And on the top of it, a case was registered against us."
Azmat said that they have incurred a total loss of an amount somewhere between Rs 3 to Rs 4 lakh. "I suffered a backbone injury for which I am still undergoing treatment. We are surviving on donations from relatives and friends," he said.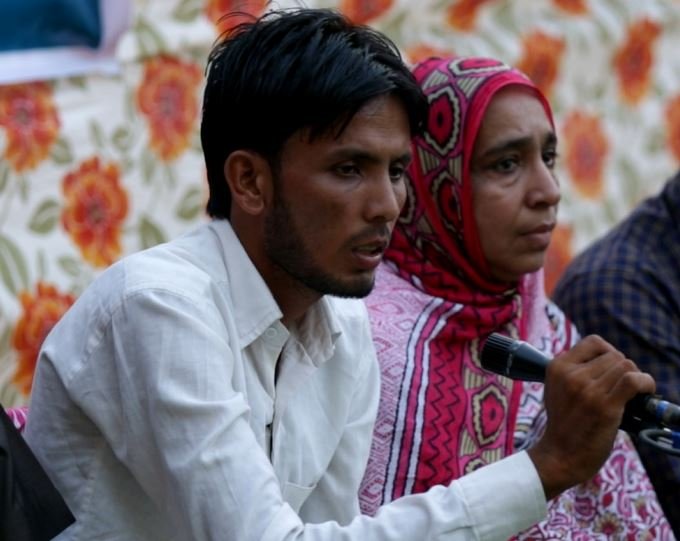 "Sole earning member of the family"
The 22-year-old Azmat is the sole earning member of his family. His siblings include a younger brother who is physically challenged and a sister.
"If this brutality continues and poses as a threat to life, then I think it is wiser to quit this profession. I still have a cow at home. Who knows these people might someday barge into my home as well," he said. 
Both Irshad and Azmat were unaware about the recent notification by the Centre regarding sale of animals for slaughter in cattle market. But after being told, they maintained that such a notification would never help poor farmers.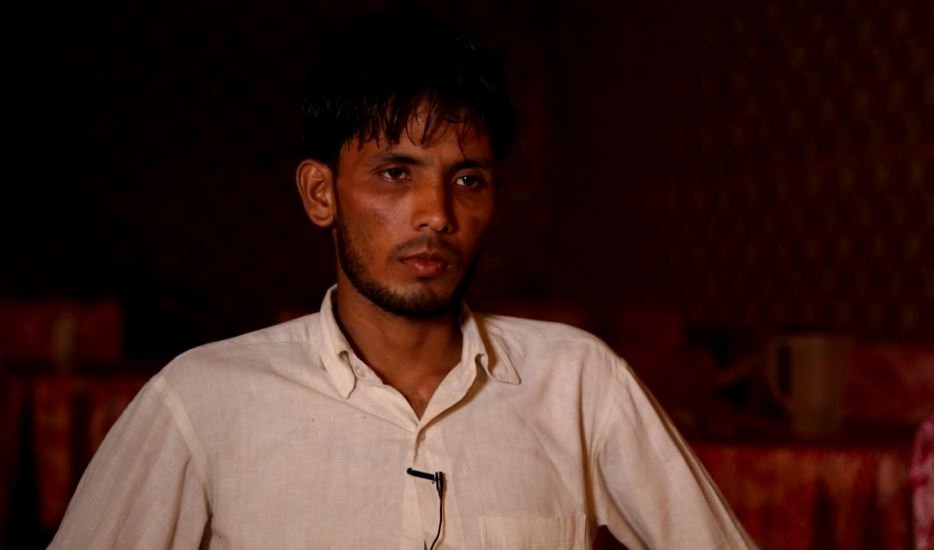 "All I now want is justice"
"If the cows and buffaloes stop giving milk, then government should buy them from us and put them in gau-shalas (cow shelters). Else, we will be forced to abandon them," Azmat said.
In April, the case was first transferred from Behror Station House Officer to Deputy Superintendent of Police, Alwar. However, after mounting criticism, it was then transferred to Superintendent of Police, Jaipur. The Investigating Officer was also changed after complaints by the victim's family.  But Irshad said he is satisfied with the police probe.
"All I now want is justice," he said.