In a bid to come out clean on various accusations of corruption and spot fixing in the Indian Premier League (IPL), the Board of Control for Cricket in India (BCCI) has decided to float tenders for two new teams. The decision was taken by BCCI's Working Committee which met at its headquarters in Mumbai on Sunday, October 18.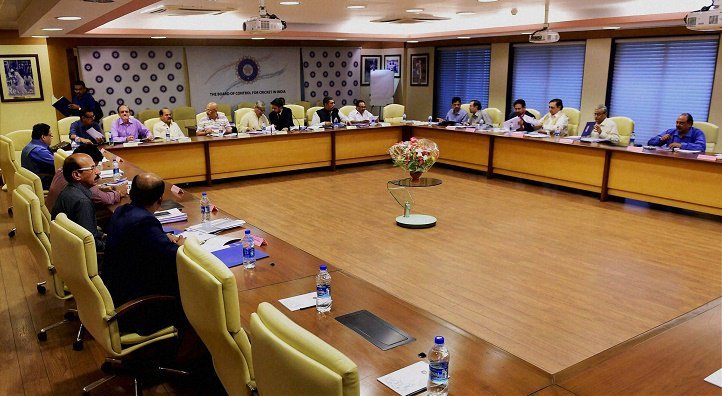 Members attend the BCCI working committee meeting in Mumbai | Source: PTI
For the next two years, the two new teams will replace Chennai Super Kings (CSK) and Rajasthan Royals (RR) respectively, which are currently under two year suspension as per the recommendations of the Supreme Court appointed Lodha Committee for their alleged involvement in the spot-fixing scam of 2013.
"IPL Working Group had made four recommendations out of which one recommendation has been accepted by the BCCI working committee. The two vacant slots (created by CSK and RR) should be auctioned for two years. After that, we will decide whether to go for two more franchises or we should confine IPL to eight teams," IPL chairman Rajeev Shukla said after the meeting.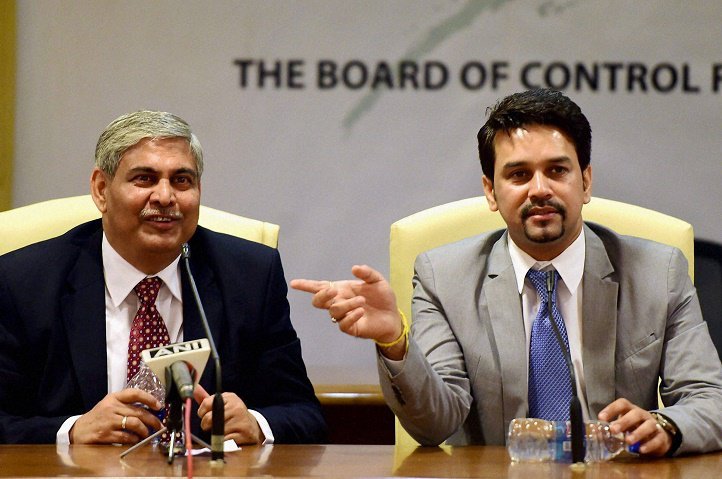 Newly elected BCCI President Shashank Manohar and BCCI Secretary, Anurag Thakur during a press conference after the meeting | Source: PTI
However, BCCI did not clarify its stand on the two suspended teams after two years. "The decision whether it will be a 10-team affair from 2018 will only be taken at the AGM where the other major decisions including bilateral series with Pakistan will be discussed," a senior BCCI office-bearer said. The Board also plans to display the salaries and emoluments of all players and umpires on its website.
(With inputs from PTI)
(Feature image source: Reuters)