Two Nigerian nationals have been arrested for their alleged involvement in drug trafficking, and cocaine worth Rs 2 crore has been recovered from them, police said today. 
The two accused, Kennedy Dominic (34) and Anayo Godswill (35), were arrested on April 1 from Uttam Nagar by a team of Crime Branch, said DCP, Crime (Narcotics) Rajesh Deo.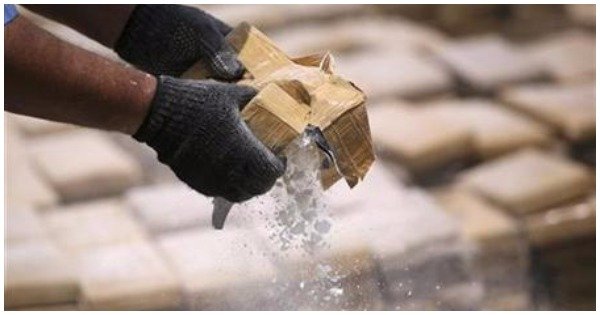 Police has recovered 492 grams of fine quality cocaine from the possession of the accused, he said, adding that the value of recovered drugs is Rs 2 crore in international market. 
It is suspected that the cocaine was procured from international market by a person who used to supply it to the two accused, said another officer. Police has got leads on the supplier. 
Godswill, who is the kingpin came to India eight years back on a business visa while Kennedy had been staying here from 2014, said Deo. 
On April 1, Kennedy was caught near near Som Bazar Chowk, Uttam Nagar, where he had come to supply cocaine. He was found to be in possession of 210 grams of fine quality cocaine. During sustained interrogation, Kennedy revealed that he used to sell and supply cocaine on higher price after obtaining them from Godswill at cheaper rates, said the officer. 
He led police to Godswill's house in Uttam Nagar from where he was arrested and 282 grams of cocaine was recovered. Godswill had started living with an Indian woman after coming to India. 
The money he earned from the sale of drugs was invested by him in exporting Indian saris to Nigeria where his elder brother is having a garment shop. "During interrogation, it was also revealed that Godswill was living a lavish lifestyle and spent a lot of money on his African girlfriends. 
"It is suspected that he is having property in India in the name of his Indian female partner," said the officer.
Feature Image Source: Reuters (Representational)