Two people died and several others went missing as a bridge connecting Sanvordem and Curchorem villages in South Goa district of Goa collapsed on Thursday.
As the luck would have it, the victims were standing on the dilapidated bridge watching an operation to rescue a youth who allegedly jumped into the river to commit suicide.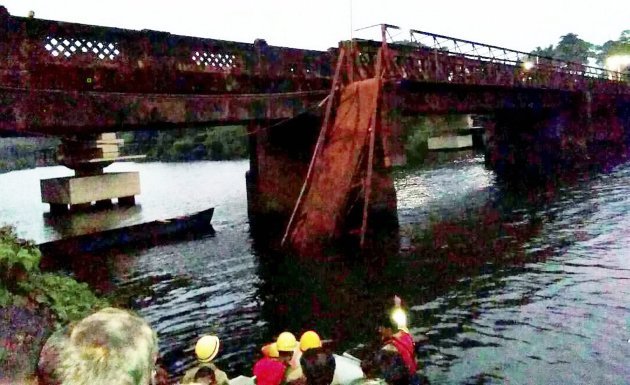 The Portuguese-era bridge across the river Sanvordem, a tributary of river Zuari, has been closed for traffic for the last four years.
While fire and emergency services personnel were busy rescuing the youth, some 50 people were watching their efforts from the bridge when it gave way and they fell into the water.
The police said around 20 of them swam to safety. Another 14 people were rescued and taken to nearby hospitals, whereas two bodies were retrieved from the river.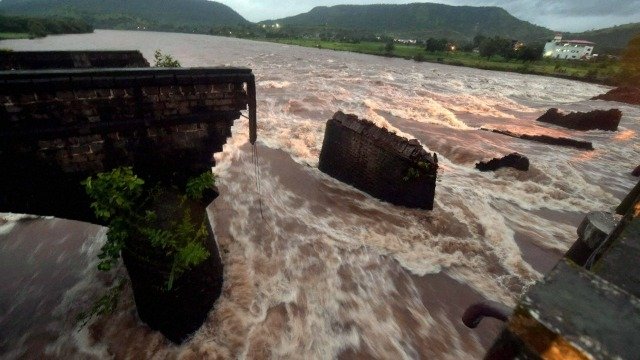 "More people are feared to have been trapped under the collapsed portion of the bridge," a police officer said.
Divers from the Indian Navy and the Drishti Lifeguard Services, a private agency which provides lifeguards for the state's beaches, were called in for the rescue operation.
Chief Minister Manohar Parrikar told reporters that all concerned agencies have been pressed into action.
"A massive search and rescue operation is being carried out. We still don't have exact number of people who could be in the water," he said.
A Navy spokesperson said nine Navy divers with Geminis boats have been rushed to Curchorem. The rescue operation is expected to continue through the night.
PWD minister Sudin Dhavalikar who rushed to the site said the bridge was closed for use for the last four years.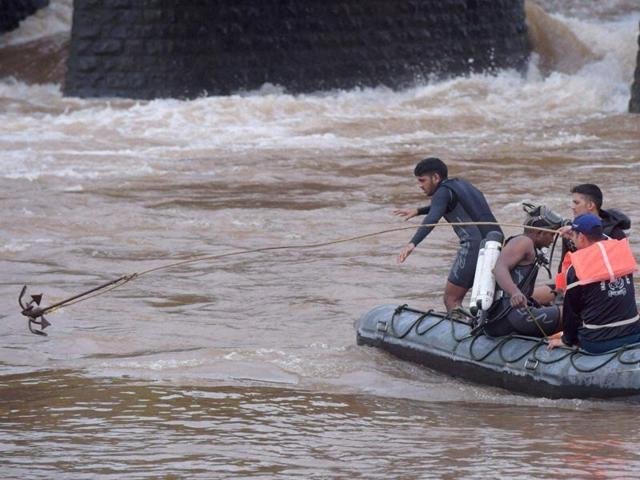 "People who were keen on witnessing the rescue operation for a youth who had jumped into the river to commit suicide removed the barricades on the bridge," he said.
Meanwhile, Union Home Minister Rajnath Singh said he spoke to Parrikar following the bridge collapse reports.
"Spoke to Goa CM … regarding the bridge collapse on Sanvordem river. Search and rescue operations have been intensified," Singh tweeted.
(Feature image source: PTI)