Family members of a 42-year-old man, who was killed two years ago after a rashly driven car hit him, have been awarded a compensation of over Rs 73 lakh by a Motor Accident Claims Tribunal (MACT) here. 
MACT Presiding Officer Naveen Arora directed IFFCO­TOKIO General Insurance Company Ltd, insurer of the offending car, to pay Rs 73,11,200 to the wife and two minor kids of victim Yogesh Munjal, who was riding a motorcycle when the vehicle hit him in 2014.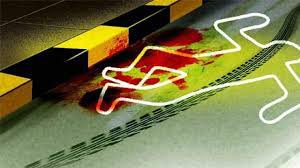 The tribunal, while deciding the petition filed by the victim's wife, relied on the FIR, charge sheet, post mortem report of Munjal and statement of another person who was injured in the same accident.
 It also noted that the victim "had a bright future as his earnings were increasing day by day, and because of his talent and skill he was also allowed to do business alongwith job." 
According to the petition, on November 21, 2014, the victim, who was working with a private firm and had a business too, was on his bike when a rashly-driven Maruti Swift car hit him and another bike rider near Fatehpur Beri in South Delhi.
 He and the other injured were taken to a nearby hospital where Munjal died, it said. The tribunal noted that during the proceedings, the driver-cum-owner of the car did not deny the contents of the FIR as no written statement was filed by him.