There were a lot of positives from India's U-19 World Cup run to the final. For one, they won every match but the final. Two, they dispatched teams off in superlative style before the Windies game and three, this is a group that really seems to have the talent to step up to the senior side.
However, there was one characteristic they displayed which was typical of Indian teams — the failure to navigate quality fast bowling from West Indies, on a pitch which would aid the pacers. The loss was proof that if you lay on a green pitch, India will struggle against pace — it's a deep rooted problem, which starts early — evidence of which one saw on February 14 as India's top four collapsed for just 15 runs to Windies pacers.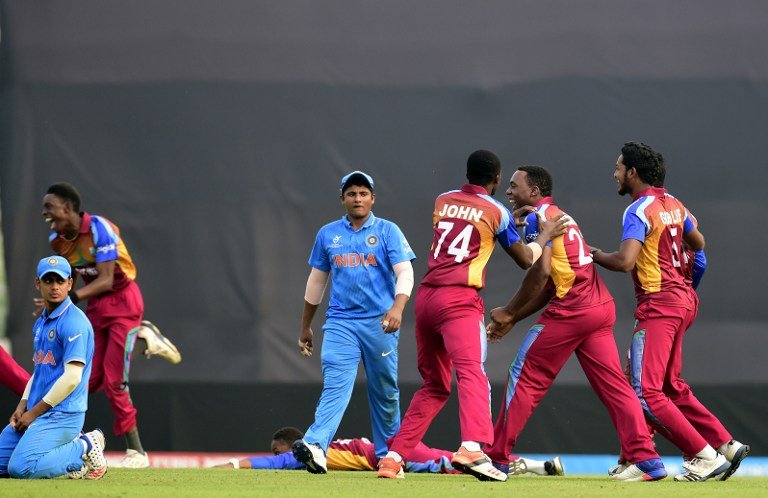 That it happened only a five days after India's senior side had crumbled against Sri Lanka in a T20I at the MCA stadium in Pune confirms the nation's failure on anything other than batting-friendly turning wickets. MS Dhoni saw his side get bowled out for just 101 runs and called the pitch 'more English than Indian'… a veiled message to curators who will take charge during the World T20 which India is hosting.
Then there was the case of the Wankhede wicket that had nothing. South Africa trumped India by a mammoth 214 runs, after which Ravi Shastri and Bharat Arun (allegedly) abused curator Sudhir Naik for giving the spinners no purchase at all.
But even this from Dhoni, is interesting:
"If you see the wicket, it was a true batting wicket. There was no turn on offer for the spinners. Our fast bowlers, yes, they can swing the ball but when it's flat they are not the ones who can push the batsmen on to the backfoot. Even if we have bowlers who bowl quick, they don't get the same amount of bounce from the same areas, as we don't hit the deck as hard."
Now it's no secret that the skipper loves slow, turning tracks. What happens with this sort of a demand is that it permeates the entire cricket system. Indians, when they're coming up through the junior ranks, are simply not used to bowling or batting on pitches which aren't, for want of a better word, Indian. And considering this is a massive country where one can simulate different conditions across stadiums, it's sad that our players can only perform on certain types of wickets.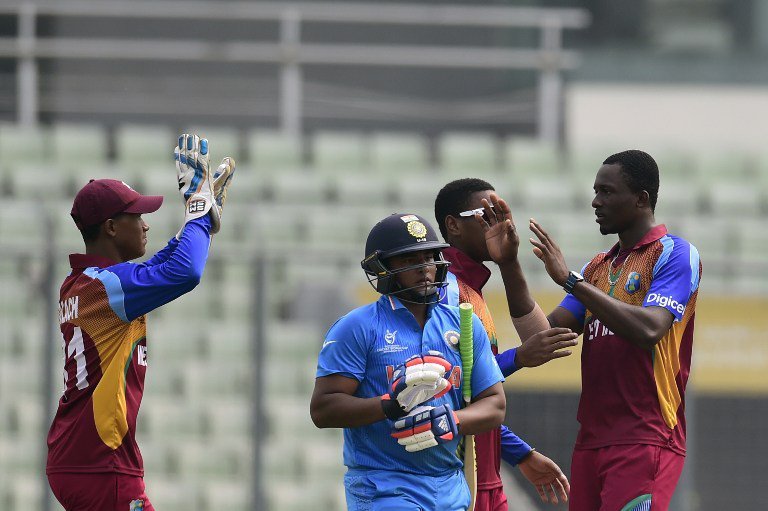 Then there's the whole entertainment factor that comes into play. The Indian Premier League (IPL) and it's ability to shock us with high-scoring chases is due to flat tracks. Why are bowlers even needed then? Just put a machine there. 
A similar trend was seen in Australia recently, when India toured. Jake Niall of the Sydney Morning Herald argues:
(But) whatever the processes that produced these flat tracks, they favoured the batsmen to an extent that was unhealthy. If there were short-term benefits in bigger television audiences, the bigger picture is that Test cricket – the game's masterpiece, in Ricky Ponting's words – is more entrancing when wickets are tumbling. The most hypnotic cricket I've witnessed lately was the 2011 Cape Town Test when the Aussies bowled South Africa out for 96, only to be skittled inside an hour and a half for 47. The best cricket offers a diversity of conditions and skills.
The loss against West Indies showed how the flat-pitch problem is two-way. Just like it doesn't help produce quality bowlers, it also hampers batsmen from learning how to bat on greener, faster pitches. Only when the ball started turning a bit, did India pose a fight. 
But if we keep harping about winning away from home, mainly in Australia, South Africa and England, where pitches are faster, then we should start producing players who can play in those conditions. That start has to come early, and at home.
Feature image source: AFP