Three-time champion India overcame a shaky start against Ireland to open its campaign with a 79-run victory in Mirpur in their Group D match. But qualifier Nepal stole the headlines as they stunned New Zealand by 32 runs in Fatullah.
India was reduced to 55 for four after being sent in to bat, before Sarfaraz Khan and Washington Sundar pulled their side out of trouble with a 110-run stand for the fifth wicket.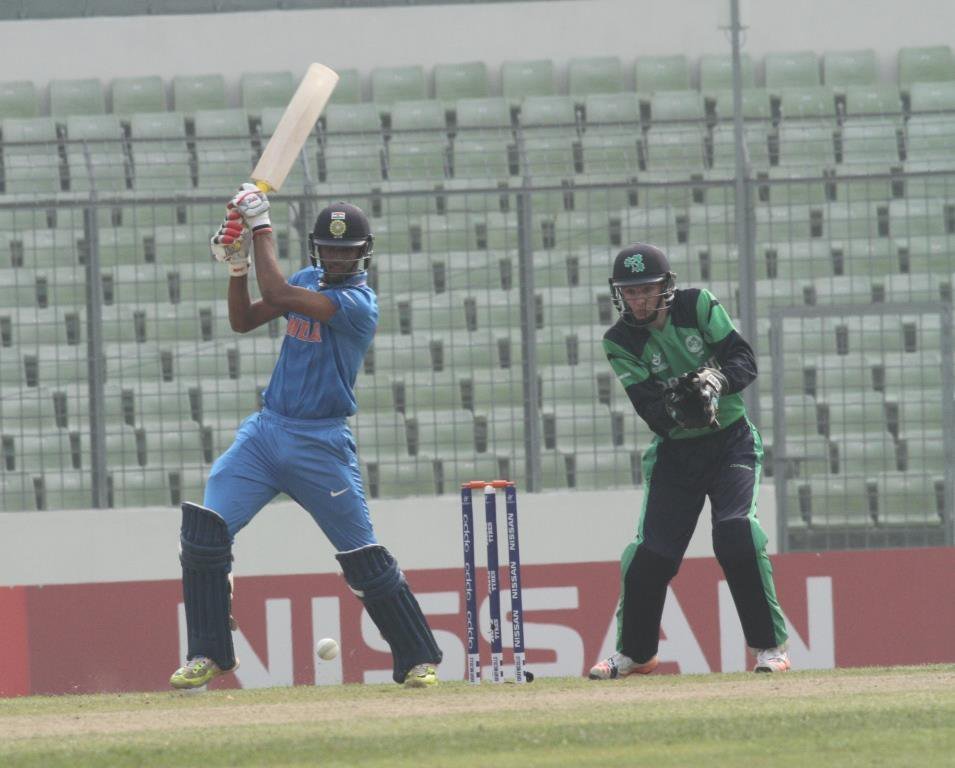 Ireland was bowled out for 189 in reply as Rahul Batham took three for 15 and Avesh Khan finished with two for 24.
Sarfaraz said he was not satisfied despite winning the man of the match award.
"I should have scored more because I had settled in well," he said. "Hopefully, I will do better in the remaining matches. But it is good to start the tournament with a win."
India captain Ishan Kishan was relieved that his side collected maximum points. "We lost early wickets but runs were done by Sarfaraz and Washington who had an excellent partnership. The fielding effort was great as we inflicted two run-outs at the start and then, the bowlers hit the right areas," the opener said.
Kishan continued: "I am not that much happy with the batting as we lost early wickets but this was the first match and I am sure we'll learn from this match and do better in upcoming matches.
"India has won the event thrice, so the expectation level is pretty high. We have to play professionally and try to live up to the expectations."
Ireland captain Jack Tector chose to look at the defeat positively. "We started the game very well with the ball and then also had a few partnerships which bodes well for the future."
Nepal, which won the qualifying event in Malaysia last year to return to the World Cup after missing the previous tournament in 2014, bowled out the Kiwis for 206 after it was set a 239-run target.
While captain Raju Rijal top-scored for Nepal with 48, seamer Dipender Airee's three wickets and off-spinner Prem Tamang's two helped clinch the dramatic win.
Dale Phillips scored 41 to make a late victory bid for New Zealand before he was last out to spark joyous celebrations in the Nepalese camp.
"This was a great win for us," said Rijal. "We fielded brilliantly to effect three run-outs and that turned the match for us."
New Zealand skipper Josh Finnie said his side messed up what should have been a comfortable run-chase.
"We made the target more difficult for ourselves," he said. "We must now win the next two games against India and Ireland if we are to progress."
In Group B games played in Sylhet, Pakistan crushed Afghanistan by six wickets and Sri Lanka overpowered Canada by 196 runs.