Update: Uber has suspended the driver and is handling the matter directly with the victim.
Uber has landed itself in trouble once again. The international cab agency that was under fire after one of its drivers raped a passenger in December 2014, is under attack once again. This time the fight is on popular social media platform Facebook.
An angry brother posted on Uber's page about an incident that took place with his sister on the night of May 30. He claims she was in an Uber car and the driver tried to forcibly kiss her. He also states that even after registering a complaint with the company, they are yet to take any action or update the family.
He posted a picture of the response his sister got from the cab company on Facebook.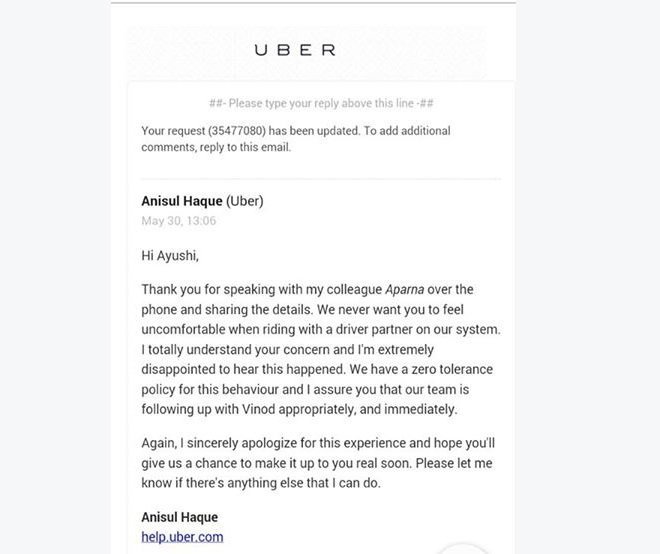 Along with the image was his own account of the incident and his thoughts about the company.

Uber replied to his Facebook comments to assure him that action has been taken against the driver and the company has a zero tolerance policy against this behaviour.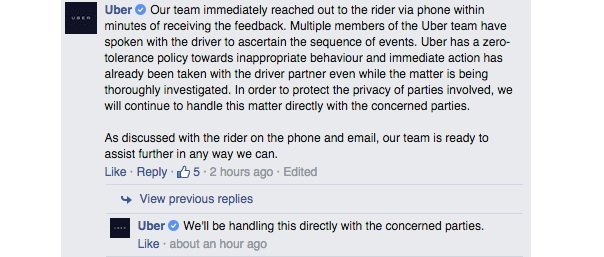 A number of people took to commenting against the company and shared their anger on this issue over the post.