An Uber cab driver has been arrested for allegedly masturbating while ferrying a 25-year-old woman passenger. The woman passenger had lodged a complaint against the Uber driver on July 8. Kolkata police arrested the accused driver on Monday, July 20.
Though, the accused driver Pintu Yadav is now out on bail, the app-based taxi-service provider Uber claims that it has dismissed him.
Yadav was booked under the Indian Penal Code sections 354 (assault or criminal force to outrage the modesty of a woman) and 506 (criminal intimidation).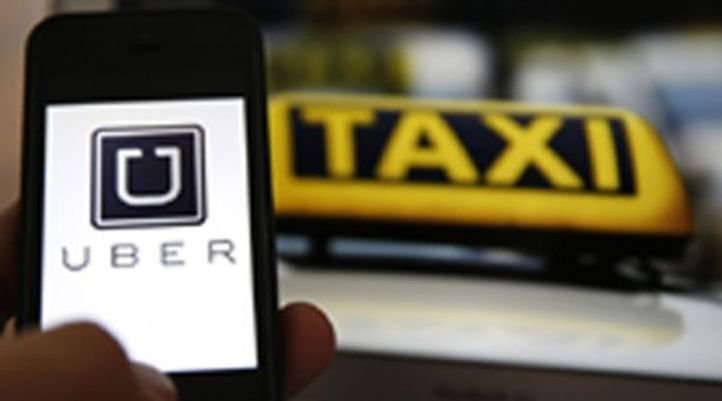 While the company maintained that Yadav had valid documentation and cleared an independent background check, police said he had given the company wrong information, Times of India reported.
The Incident
On the evening of July 8, the woman had booked an Uber cab from a mall on Elgin Road to Netaji Nagar in south Kolkata.
According to the passenger, the driver was constantly glancing at her on the rear-view mirror. She also sensed that he was behaving unnaturally and was horrified to see that he was masturbating with one hand while steering the car with the other. Terrified at what might happen if she raised an alarm, she kept quiet. On reaching home, she "jumped off the cab and ran indoors," the TOI reported.
Shaken by what she saw and underwent, a colleague encouraged her to file a police complaint.
Not an isolated event
While this is perhaps the first time such an incident has been reported from Kolkata, cities like Delhi and Bengaluru have seen a number of complaints by passengers where drivers of app-based taxi-services like Uber and Ola have been accused of harassment, misbehaviour and sexual assault.
In July, a Delhi woman had faced a similar incident which she later posted on her Facebook wall.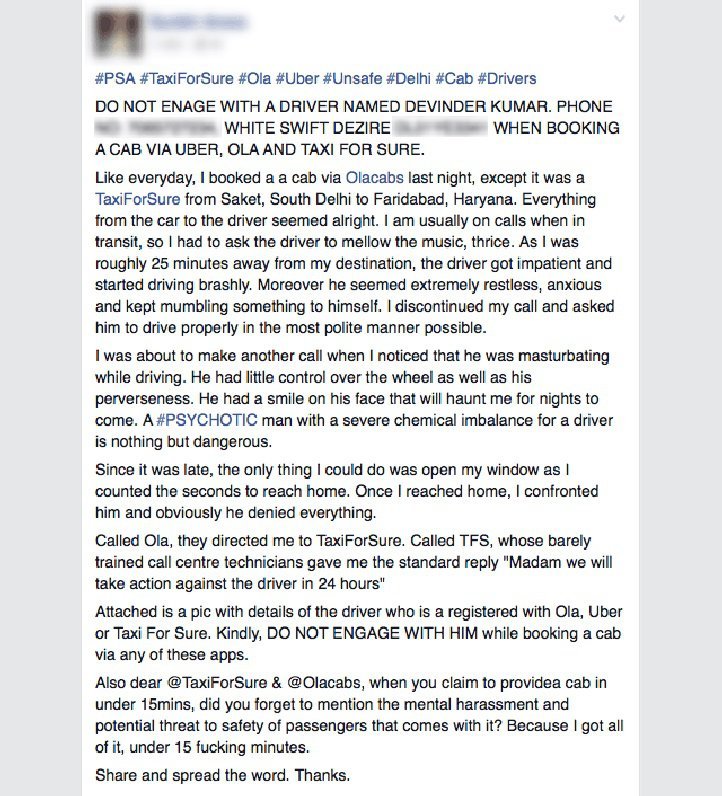 Similarly, in early June, a 21-year-old Delhi woman alleged she was molested by a Uber driver in one of its cabs near Gurgaon. A 25-year-old financial analyst was allegedly raped on-board an Uber cab in Delhi in January.
Read more: