Former professional boxing world champion, Holly Holm, pulled off a stunning upset victory over the ridiculous international superstar, Ronda Rousey, in the Ultimate Fighting Championship (UFC) 193, knocking out the women's bantamweight champion in the second round with a powerful kick to the head on Sunday in Melbourne, Australia, reported the official UFC website .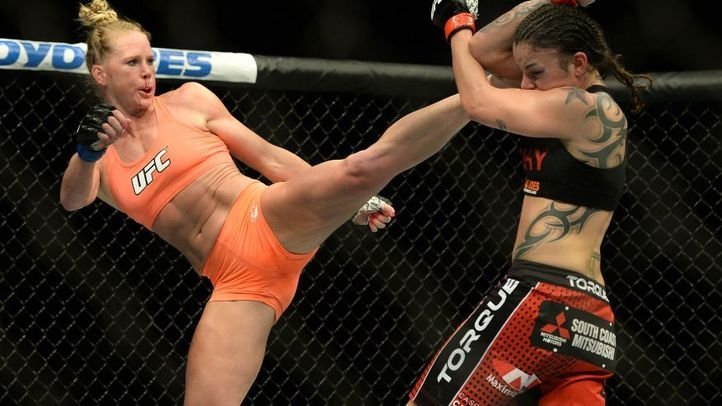 Holm brought the Ronda Rousey hype train to a screeching halt when she pulled off one of the biggest upsets in MMA history at UFC 193. She defied the long odds, scoring a savage second round knockout with a headkick to the neck.
Rousey is KOd

Posted by Mike Tyson on Saturday, 14 November 2015
A multiple time boxing champion, Holm easily won the first round by picking apart Rousey with her hands. Rousey's coach, Edmond Tarverdyan, said before the bout that he felt Rousey could outbox Holm, but that battle wasn't even close.
"I'm trying to take it all in, but it's crazy. I just had so much help with everything," Holm said before breaking into tears, reported Yahoo.com .
Twitter, obviously, went berserk:
Will there be a rematch? The stunning upset almost certainly sets up an instant rematch for Rousey, who broke into the mainstream in the last year bigger than any fighter in MMA history, according to MMAJunkie .