The Wrestling Federation of India has denied a report which said that two-time Olympic medallist Sushil Kumar's name was missing from the list of Rio 2016 probables sent to the Indian Olympic Association.
"Sushil's name is not in the probables' list we have received from the WFI (Wrestling Federation of India)," an IOA source was quoted as saying by The Hindustan Times.
But the WFI clarified their position: "This list of probables is not sent by WFI but by the United World Wrestling. After all the trials are over, the world body compiles the names of all those wrestlers who have secured Olympic berths for their country in various divisions at different qualifying tournaments and send it to their respective Olympic Federations," assistant secretary Vinod Tomar told PTI.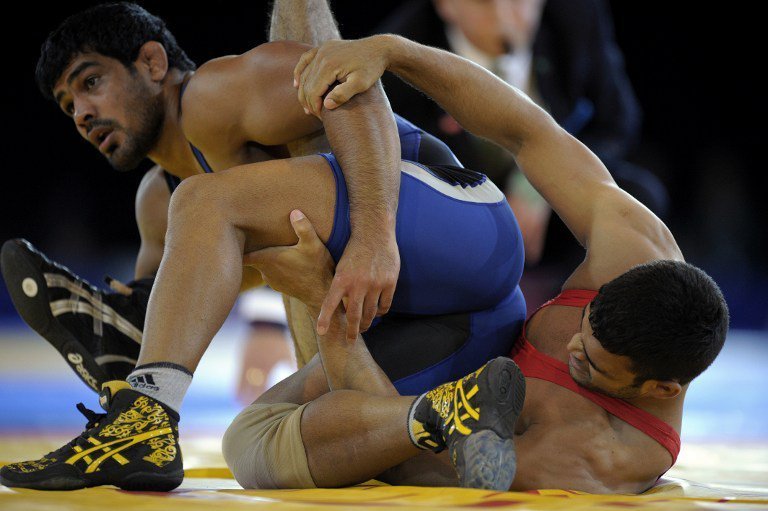 The 32-year old's chances of gunning for Olympic glory a third time have been bleak since fellow Indian wrestler Narsingh Yadav booked a quota place for (in the same weight category – 74kg) India after winning bronze at the Wrestling World Championships.
And while Sushil has the legacy, Narsingh pips him in form and fitness.
Sushil has taken to Twitter to make his case as well, asking for a chance to go to Rio and win the country a medal.
As per tradition, the WFI always sends the wrestler who won the quota place — but Sushil and Narsingh's case is different simply because of the former's stature in India. His bronze and silver at Beijing 2008 and London 2012 make him India's greatest individual Olympian — but he hasn't competed at all since winning the Commonwealth Games gold in 2014.
In that time, Narsingh has triumphed at the World, Asians and Asian Games as well.
The WFI haven't come out with what their final decision is, but one can understand their dilemma of leaving out a legend for someone who has progressively become better over the past few years.
Feature image source: AFP