A 20-year-old university student standing for the Scottish National Party defeated a Labour Party grandee in Britain 's national election to become the youngest member of the British parliament in 350 years.
Mhairi Black won 23,548 votes against 17,804 for Douglas Alexander in the Paisley and Renfrewshire South constituency – a hugely embarrassing result for a man who is Labour 's shadow foreign minister and electoral campaign chief.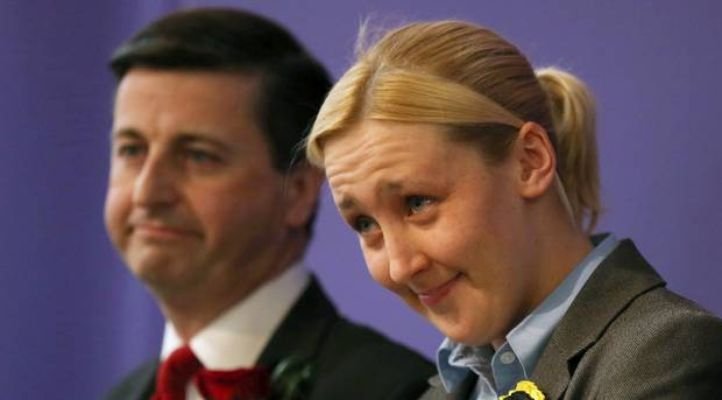 It symbolised a wretched night for Labour as the SNP routed it across Scotland in what could be one of the worst results for Labour north of the border a century.
Black is in her final year studying Politics and Public Policy at the University of Glasgow . Born and bred in Paisley, south of Glasgow , she grew up in a Labour -voting house.
The rest of the results
" It has clearly been a very difficult and disappointing night for the Labour party," Ed Miliband told supporters as he retained his own seat. The Labour party has been battered black and blue around the United Kingdom.
The biggest loss to Ed Miliband's party came in Scotland, where the Scottish National Party performed exceedingly well, possibly due to a surge of nationalism in the country. It is likely, that this win for SNP will accelerate the resurgent momentum towards another Scottish independence referendum in the years to come.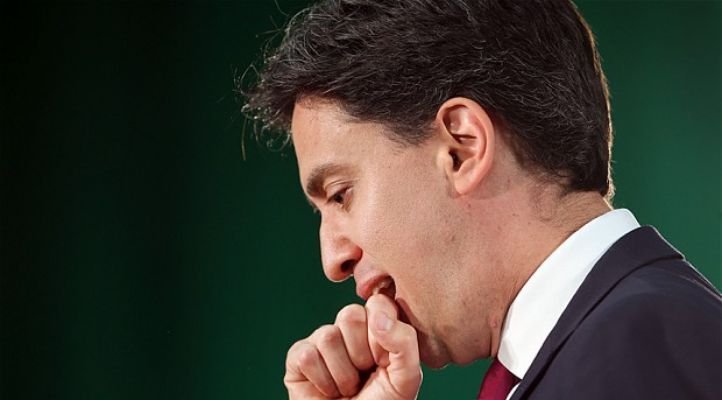 On the other hand, the Conservatives had much to celebrate. They are well on their way to gaining an absolute majority. International broadcasters BBC and CNN are predicting the Conservatives will win between 325 and 327 respectively.
The Liberal Democrats are yet to cross single digits, holding only 8 seats in parliament. "It is now painfully clear this has been a cruel and punishing night for Liberal Democrats", said Nick Clegg. It is possible that Clegg will be rethinking his political future, rumours suggest he may quit his position as LibDem leader.
Most pundits, and pollsters were unable to predict a clear outcome. They expected a coalition, possibly with David Cameron at the head. However, there was no definite answer available.
'Most important election in a generation'
Not since the fall of Thatcher or the Blair landslide has there been a political moment quite like this one.
Personal triumphs for David Cameron and Nicola Sturgeon – leader of the SNP – will not just reshape British politics but could perhaps reshape the future of the United Kingdom itself.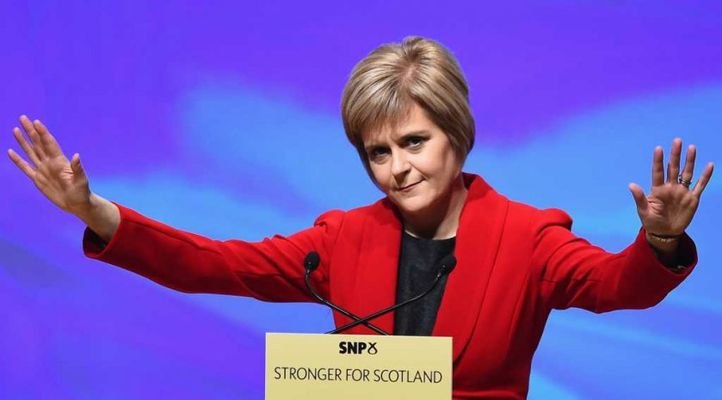 There are a number of reasons for this. For instance, during his campaigning Cameron promised he would hold a referendum on Britain's membership in the EU. If Britain chooses to leave the EU, the ramifications will be felt all around Europe. It could also prove disastrous for the British economy.
SNP's win may have drastic effects on the country's military prowess. One of their agendas is to end Britain's nuclear weapons program, which could have a huge impact on Britain's relationship with NATO.
Starting with the uncertainty during the pre-polls, to the enormous win of the Conservatives, this has been a very exciting election. Now comes the time for the losers to introspect and the winners like David Cameron and 20-year-old Mhairi Black to rejoice.
Read More
Feature image source:
cbc.ca