Maria Sharapova has been suspended as a goodwill ambassador by the United Nations after the former world number one admitted she had tested positive for the banned substance meldonium at this year's Australian Open.
The U.N. Development Programme (UNDP), for which the five-times grand slam winner became a goodwill ambassador in February 2007, suspended the Russian until the outcome of the investigation into her case is known.
"In light of Ms Sharapova's recent announcement, we last week suspended her role as a Goodwill Ambassador and any planned activities while the investigation continues. We wish Ms Sharapova the best," the UNDP told Reuters in an emailed statement.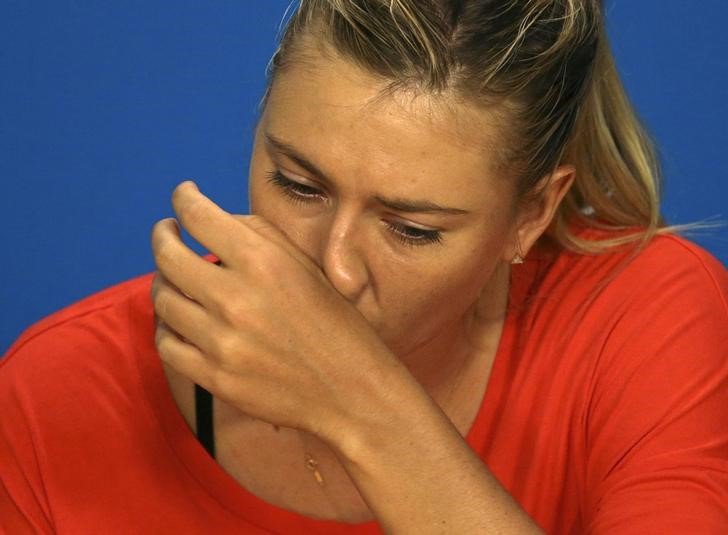 Sharapova's work with the U.N. focused mainly on helping survivors of the 1986 Chernobyl disaster, but links to her profile on the U.N.'s official website (www.un.org) were not working on Tuesday.
"The United Nations Development Programme remains grateful to Maria Sharapova for her support of our work, especially around the Chernobyl nuclear disaster recovery," the statement added.
Sharapova, the highest-paid woman in world sport, has been losing sponsors ever since she announced the failed test at a press conference on March 7. Nike, the world's largest sportswear maker, Swiss watchmaker TAG Heuer and German luxury car maker Porsche have suspended their ties with her.
The 28-year-old faces a ban of up to four years pending the outcome of an investigation by the International Tennis Federation.
(Feature Image Source: Reuters)