With the demonetisation of Rs 500 and Rs 1000 notes since November 8, people queuing up outside banks and ATMs has become rather common. However, in one of the most disturbing events since the announcement, a 66-year-old sat in front of an ATM with the dead body of his wife on Tuesday because the family didn't have access to their own money to cremate her.
Munni Lal, a daily wage labourer in Noida lost his wife Phoolvati to stomach cancer on Monday. NDTV reports that Munni Lal lit incense sticks near the body and waited for his sons, who went to withdraw money from the bank. 
His sons, who had Rs 16,000 in the bank account, could not withdraw any of it on Monday after bank officials told them that the bank had run out of cash.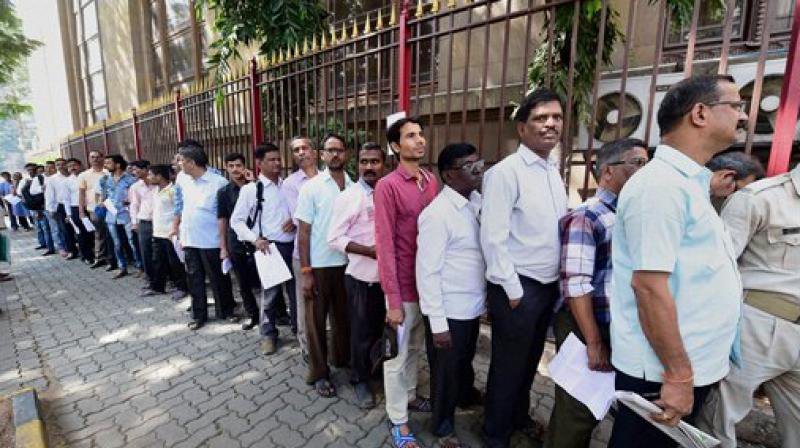 The Hindustan Times reported that the family had sought help from neighbours and they had still come up short of funds due to which they decided to put pressure on the bank to release money for the cremation. 
On Tuesday, a policeman and a politician offered the family around Rs 7,000 in total, which Lal refused to take because he said that his his wife wouldn't have approved of him borrowing money for cremation. 
The local bank branch on Tuesday finally managed to give the family Rs 15,000 from his son's account and Phoolvati was then cremated on Wednesday. 
(Feature image source: Reuters)