In a move that has the whole world talking, a hummus cafe in Israel is offering 50 percent discount to tables mixing Jewish and Arab diners. The initiative which talks peace and hope amid the Israel-Palestine conflict, aims to bring Jews and Arabs together at the dining table.
"With us we don't have Arabs! But we also don't have Jews... With us we've got human beings! Real excellent Arab hummus! Excellent Jewish falafel!", as reported in a Facebook post.
The offer, also includes 'a free refill for every serving of hummus, whether you're Arab, Jewish, Christian, Indian, etc' and would be be valid for a few days. However, the owner, Kobi Tzafrir, said that if he gets continued positive response, he will validate the offer for lifetime.
The post has been shared more than 1,000 times since it was uploaded on Monday, October 19. It has been since then receiving myriad and diverse responses across all social media platforms.
The peace initiative was welcomed with positive responses from various quarters.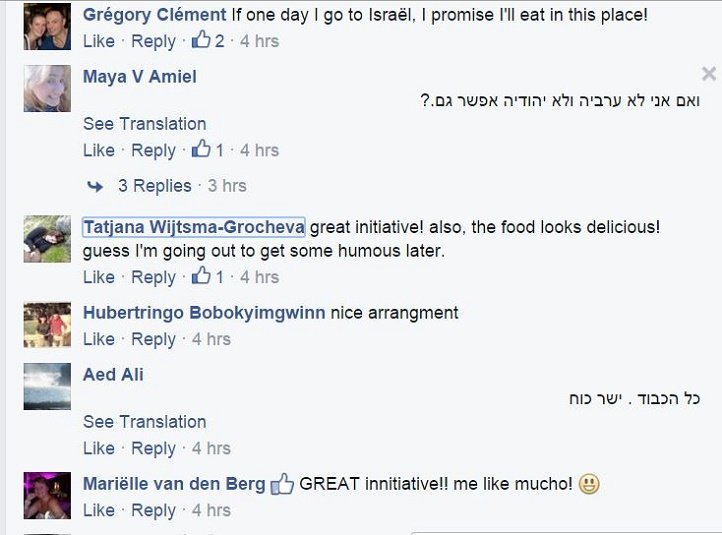 Source: Facebook/Mhumusbar
But then it got trolled like anything: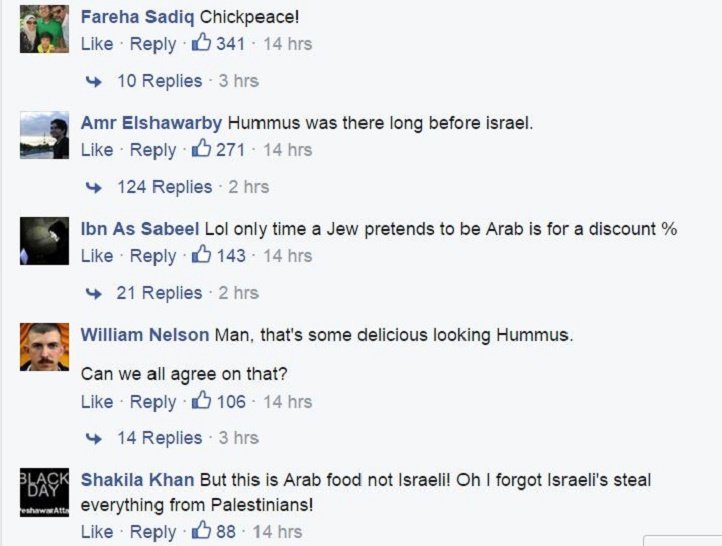 Source: Facebook/Al Jazeera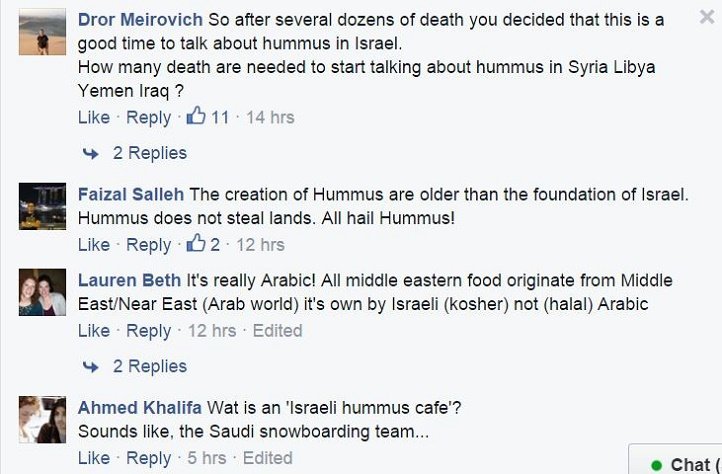 Source: Facebook/Al Jazeera