A shocking incident has come to light in Jaipur, Rajasthan where surgeons removed 11,816 stones from the gallbladder of a 46-year-old man.
It was for the first time that such a high number of stones were removed at the Sawai Man Singh (SMS) hospital in a surgery conducted by a team of surgeons. It took three days for the doctors to count and re-count the exact number of stones, reports The Times of India. 
Even family members of the surgeon assisted him in the daunting task of counting the stones.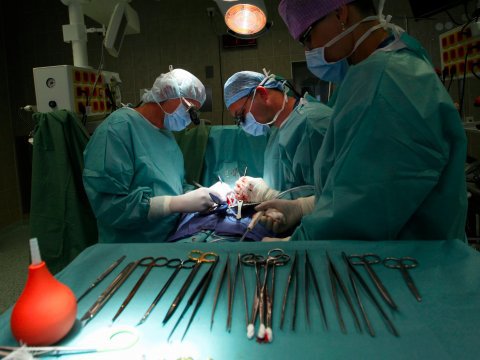 While speaking to the newspaper, Dr Jeevan Kankaria, associate professor at the department of general surgery of SMS hospital informed that the stones were in such a huge quantity that even the CT scan failed to diagnose the problem.
While most of the stones removed were as big as 2 mm to 2.5 mm, the biggest one was of the size of 3.2 mm.
The patient Vinod Sharma was admitted in the hospital after suffering from pain in abdomen for the past two years. Before the surgery, Sharma had consulted many other hospitals, but couldn't find any relief. 
Explaining about the possibilities of the stone formation, Dr Kankaria added, "It could be because of diabetes, the patient had so much stones as diabetes aggravate such problems in a patient."
Sharma was later discharged from the hospital.