Union minister Babul Supriyo was on Tuesday attacked in West Bengal's Asansol district after a stone was thrown at him during a rally allegedly by the workers of Mamata Banerjee-led Trinamool Congress. 
According to TV reports, the singer-turned-politician's convoy was also attacked, inflicting damage to the vehicles. 
Visuals of the incident showed Supriyo being hit by a stone on his chest while delivering a speech. The video also showed a group of crowd thrashing a person, presumably the attacker, before police pulls him out of the crowd and whisks him away from the spot.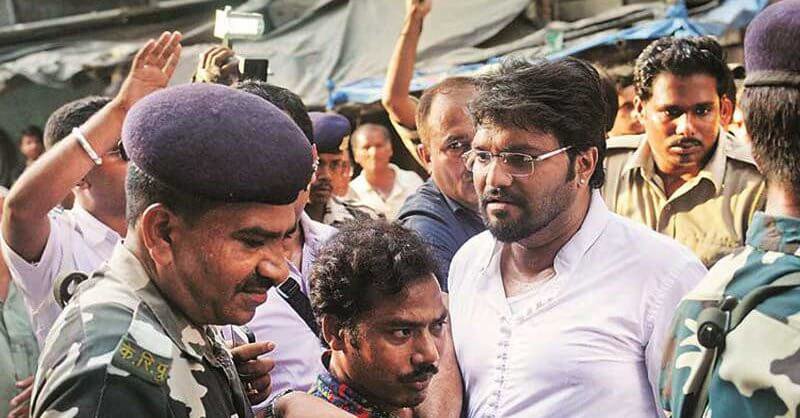 While there's no official word about the identity of the attacker, Supriyo alleged that he was attacked by the "goons" of West Bengal Labour Minister Malay Ghatak, who represents Asansol North assembly constituency. 
In a series of tweets after the incident, Supriyo called the attackers as "cowards."
Someone caught this moment on camera!!!!! That big a stone thrown from a distance-COWARDs! I don't back off in front of goons of MalayGhatak https://t.co/in51A14kEP

— Babul Supriyo (@SuPriyoBabul) October 19, 2016
Alleging police inaction, Supriyo told News X: "Police saw the incident but there was no immediate action taken up by the police against the people who created the ruckus."
According to a DNA report, the attack on Supriyo came after his vehicle was stopped by alleged TMC supporters near Asansol's BNR More. The crowd also attacked two other BJP supporters accompanying Supriyo. 
The minister has suffered minor injuries in the incident, the DNA report added. 
Meanwhile, Trinamool Congress has denied that its members were involved in the incident. 
Watch the video of the attack here
#BREAKING Union Minister Babul Supriyo attacked during a rally in Asansol, West Bengal allegedly by TMC workers pic.twitter.com/nl9pjo9T8h

— TIMES NOW (@TimesNow) October 19, 2016