Rapists should be tortured "till their skin comes off", Union minister Uma Bharti has said and accused the Samajwadi Party government of failing to provide justice to the victims of the Bulandshahr gangrape case.
Addressing an election rally in Agra on Thursday, she claimed that during her tenure as chief minister when a rape incident happened, "I also told the woman to watch the rapist being tortured".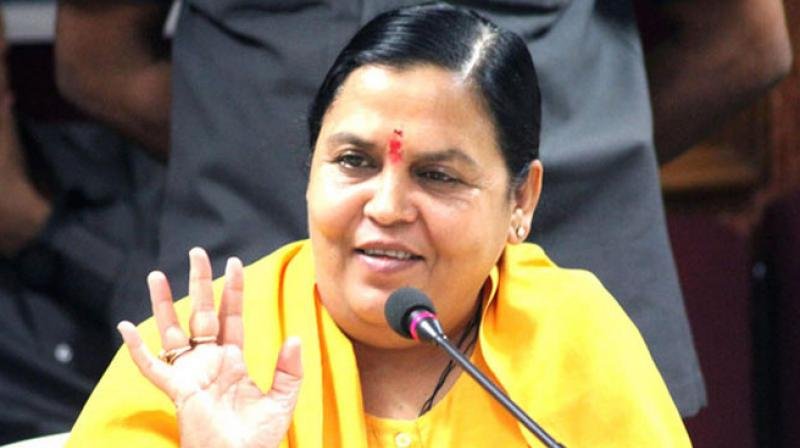 "The persons who commit such crimes must be hung upside down in front of the victims and must be thrashed till their skin comes off. Salt and chilly must be rubbed on their wounds to make them suffer till they beg for their lives.In my tenure as chief minister, when a rape like this had happened, I got this done. Police officials told me that doing this was a violation of human rights. I replied that these 'danavs' (demons) do not have human rights. I also told the woman to watch the rapist being tortured through a lock-up window so that she could get some peace after listening to his screams and cries for help," the BJP leader said.
In July last year, when a Noida family was travelling to Shahjahanpur by car a group of bandits waylaid them, dragged the women, including a 13-year-old girl, out of their car to a nearby field and raped them while the men were tied with ropes. The attackers also looted cash, jewellery and mobile phones from them. 
(Feature image source: PTI)