The United Nations Development Programme's (UNDP) Global Human Development annual report is out. India has climbed one spot to 130, indicating slow progress in improving people's living standards in Asia's third-largest economy.
The news is more or less all grim. India continue s to rank low on account of rise in life expectancy and per capita income. Inequality, particularly in education, has contributed to India's poor ranking. India loses over one-fourth of its HDI value when inequality is factored in, w ith education registering the highest inequality in outcomes. According to an analysis by The Hindu , i f the women of India were their own country, they would rank 151 out of 188 countries in human development, while India's men would come in at 120. The average adult man in India gets twice as many years of schooling as the average adult woman.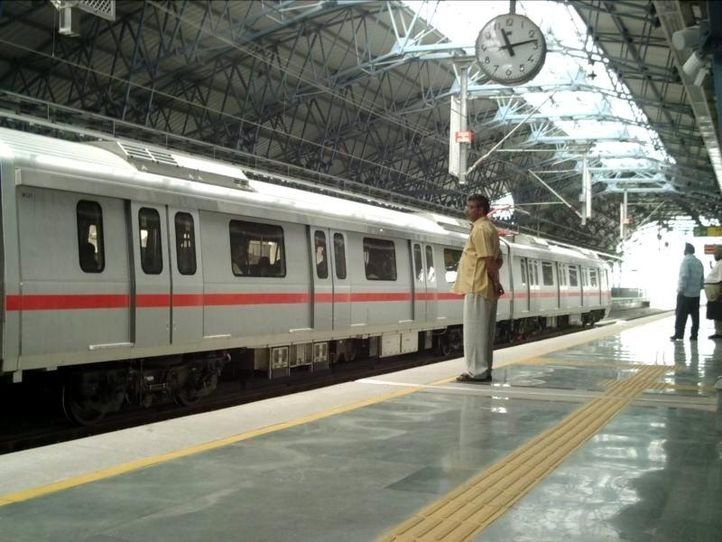 A file photo of the Delhi Metro | Source: Wikimedia Commons
What is the
Human Development Index?
The Human Development Index is based on assessing progress on three dimensions of human development. First, a long and healthy life measured through life expectancy of the population. Second, access to knowledge measured by mean years of education among the adult population, and access to learning and knowledge measured by expected years of schooling for children of school-entry age. And last, standard of living measured by the country's per-capita gross national income (GNI).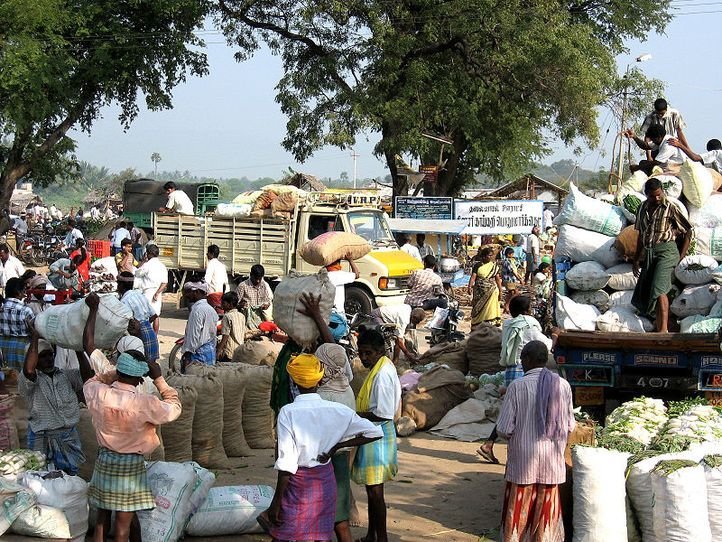 Representational image | Source: Wikimedia Commons
A few points to put things into perspective:
* From 2009 to 2014, the country moved six positions up in the HDI ranking.
* This year's rank is five spots higher than the UNDP report from 2014, but still the lowest among BRICS nations.
* India's Gross National Income (GNI) per capita increased by about 338 percent between 1980 and 2014.
* T he expected years of schooling is stagnant at 11.7 since 2011. Also, mean years of schooling at 5.4 has not changed since 2010.
* With a score of 0.609 on HDI, India stands well below the average score of 0.630 for countries in the medium human development group. But it is marginally above the South Asian countries' average score of 0.607.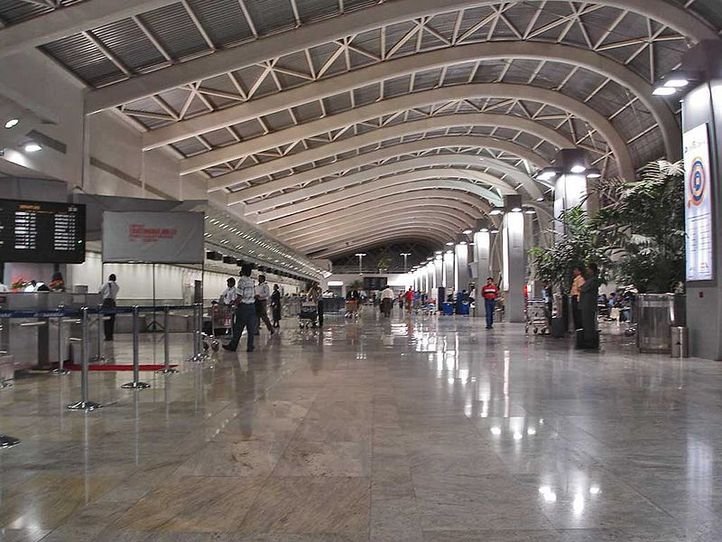 A file photo of the Mumbai airport | Source: Wikimedia Commons
* Life expectancy at birth increased to 68 years in 2014 from 67.6 in the previous year and 53.9 in 1980.
* M ean years of schooling increased by 3.5 years and expected years of schooling increased by 5.3 years.
* Only 42.1 percent of India's population aged 25 years and older had at least some secondary education. Government spending on education was 3.8 percent of Gross Domestic Product (GDP) between 2005 and 2014.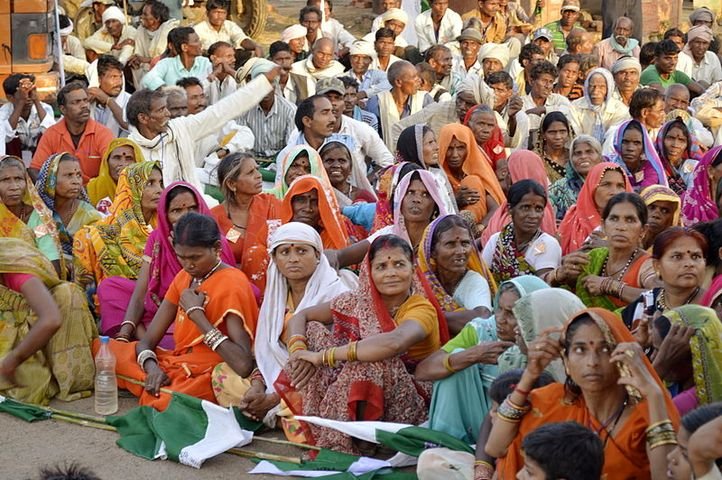 Representational image | Source: Wikimedia Commons
* India's female literacy rate among youth aged 15-24 years was 74.4 percent as against the male literacy rate of 88.4 percent.
* India ranks 130 out of 155 countries in the Gender Inequality Index (GII) for 2014. This is way behind Bangladesh and Pakistan that rank 111 and 121 respectively.
* Merely 12.2 percent of parliamentary seats are held by women in India as against 19.7 in Pakistan and 20 in Bangladesh.
* India is also beset with a high maternal mortality rate of 190 deaths per 100,000 live births as compared to 170 pregnancy-related deaths per 100,000 births in both Bangladesh and Pakistan.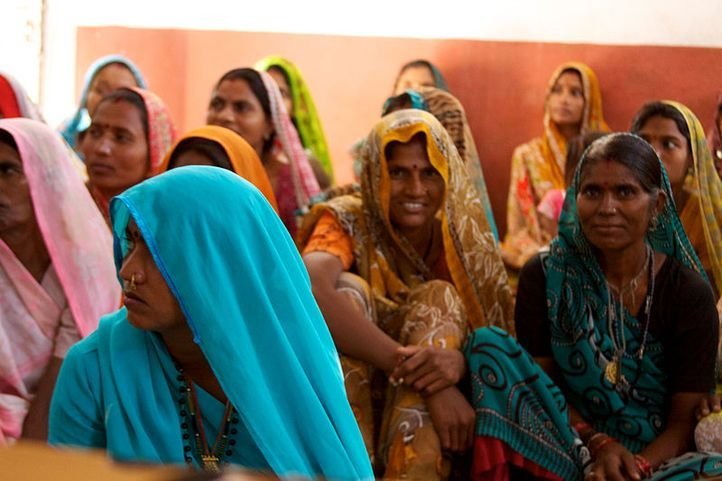 Representational image | Source: Wikimedia Commons
* In percentage of women receiving secondary education, Bangladesh at 34 per cent far outperforms India at 27 percent.
* Unpaid work, predominantly performed by women, is estimated at 39% of GDP. On labour force participation rate for women, Bangladesh is at 57 percent, India is at 27 percent.
* In 38 countries, including India, Pakistan, Mexico and Uganda, 80% of women are unbanked.
* For every 1,00,000 live births, 190 women die from pregnancy related causes.
* T he adolescent birth rate is 32.8 births per 1,000 women of ages 15-19.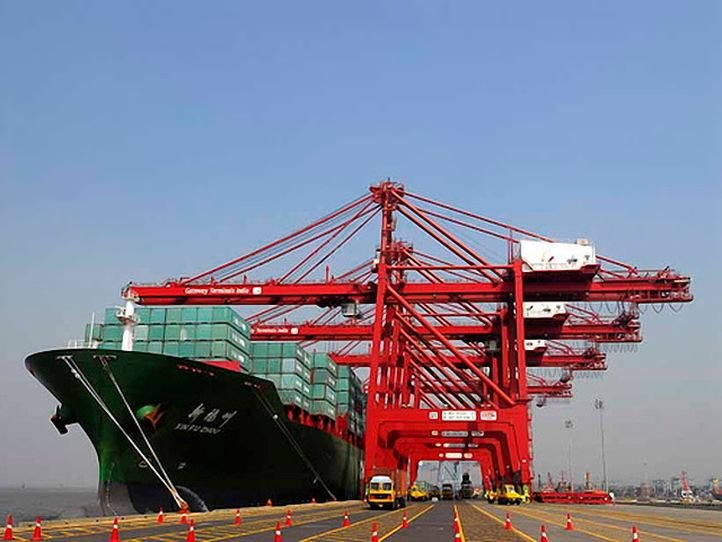 Jawaharlal Nehru Trust Port in Mumbai | Source: Wikimedia Commons
(With inputs from PTI)