Uttarakhand Chief Minister Harish Rawat, who lost both the assembly seats he contested, Saturday submitted his resignation to Governor K K Paul, while attributing the party's "poor" show in the state polls to "flaws in his own leadership". 
"I own up my failure to rise up to the expectations of my party workers who had worked very hard despite lack of resources," he told reporters here after submitting his papers.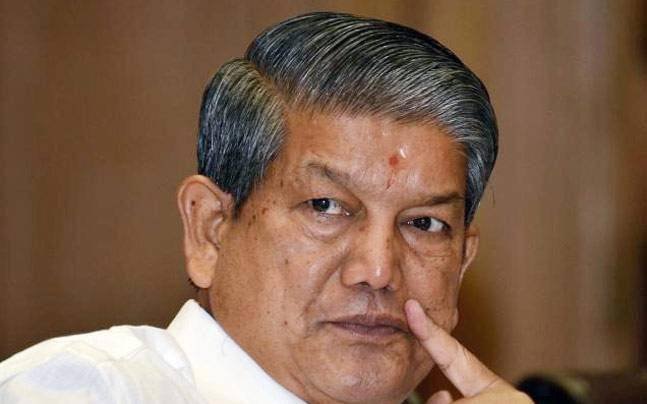 However, the Congress leader will continue to officiate as the Chief Minister till his successor is sworn-in. Rawat lost from Kichcha at the hands of BJP's Rajesh Shukla, who won the seat by 2,154 votes. 
He also lost Haridwar (Rural) seat to BJP's Yatishwaranand by over 12,000 votes. 
Owning up his failure to guide the party to an impressive performance at the hustings, the Chief Minister said, "I accept that there must have been loopholes in my own leadership which led to the party's dismal showing." 
 Meanwhile, he also attributed the party's poor performance to "Modi Kranti" and "EVM Chamatkar." Rawat thanked the Congress leadership and the party's legal cell for the support extended to him during the polls. 
The Chief Minister, who has been accusing BJP of pumping huge funds into the elections, also asked the Election Commission to determine the upper limit for election expenses of a party. 
The BJP put up a splendid show in the state polls and is leading in 56 seats in the 70-member Assembly while Congress was ahead in only 10 seats.
(Feature image source: PTI)