Uttar Pradesh Chief Minister Yogi Adityanath has blamed the syndicate mining racket for "orchestrating" the recent Dalit-Thakur caste violence in the state's Saharanpur district, a report in The Indian Express says. His remarks came during an interview with Doordarshan. 
According to Adityanath, the same mining racket is also funding the popular Dalit activists group 'Bhim Army' which has been accused of several charges for its involvement in the clashes with local Thakurs of the area.
Questioning the role of district authorities in tackling the violence, the Chief Minister alleged failure of top district officials in performing their duty. He also accused BSP supremo Mayawati of "escalating" tensions in the area after her visit to Shabbirpur village of the district.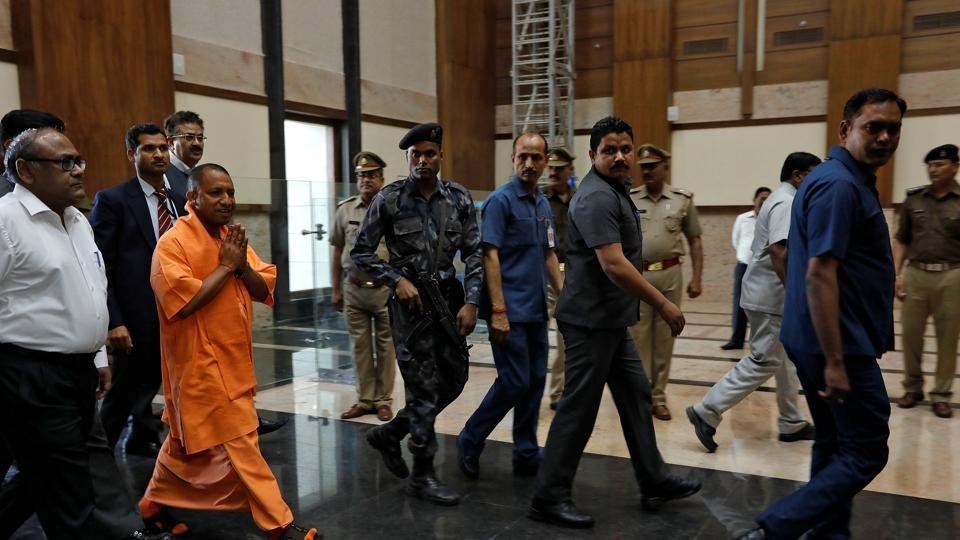 Saharanpur's Ramnagar area had witnessed widespread caste violence on May 9 after a person was killed and several others were injured in a clash between Dalits and Thakurs at Shabbirpur village on May 5. 
About a dozen police vehicles were set ablaze and 12 policemen were injured in subsequent violence on May 9.
The violence had also brought into light Bhim Army's chief Chandrasekhar Azad who held a massive demonstration at Jantar Mantar in New Delhi against violence on Dalits in Saharanpur. After evading arrest for weeks, Chandrasekhar was arrested by UP Police in Himachal Pradesh early this month. 
Feature image source: PTI/File Photo