Mohammad Shahid is a farmer in UP with teen bigha zameen . But this year's rains destroyed all of his crops, resulting in a close to zero income for him and his family. And what did his government do to help him? Issued a cheque of Rs 63.
"Why is the administration playing with us? The crops which I grow in my fields, feed my family and some of the portion I sell for medicines and school fees of children. But what I will do with these Rs 63," Shahid asked The Times of India .
Farmers all over north India are reeling under the same curse — unseasonal torrential rains. But the UP government has managed to add insult to their injury. The Faizabad district administration issued sorry sums, as low as Rs 63, Rs 84 and Rs 100 to farmers as compensation for the loss incurred.
The district magistrate (DM) has said that he would look into the matter and get the necessary corrective measures taken, TOI reports.
Mohammad Sabir, a resident of Wajidpur village of Faizabad district owns about 5 bighas of land. Bad weather robbed him of the wheat crop he had carefully tended to. Sabir and his family are now bordering starvation.
Sabir had hoped for some relief after the state government's announcement for compensation. However, a Rs 100 cheque in his name quashed all hopes.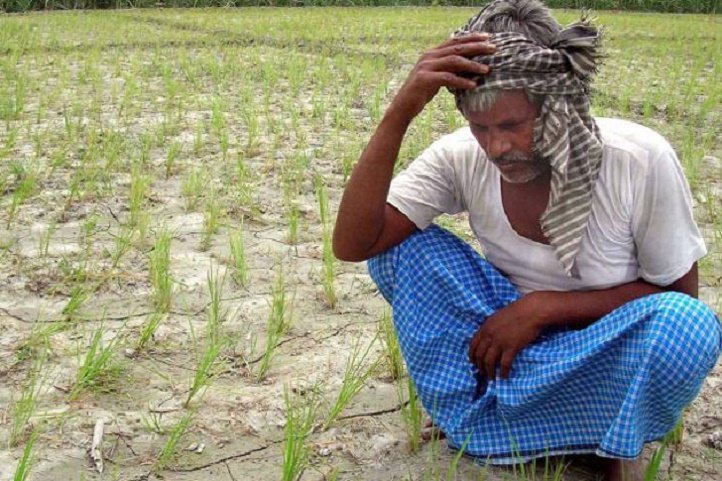 But this is not the first time a sum as absurdly low as this was given to farmers disguised under the ironic term 'relief'. Back in July 2013, the Haryana government had issued cheques of Rs 2 and 3 , and even claimed that some farmers were paid in 'excess'.
Its never a good idea to make fun of poor.These cheques are laughing at distress of farmers: MJ Akbar on UP Govt's compensation to farmers

— ANI (@ANI_news) April 13, 2015
Faizabad CDO Arvind Malappa Bangari, who is acting DM at present, told TOI that this was a result of "carelessness" on the part of the distributors.
"The cheques have been issued on their reports, if anybody feels the compensation is not enough we will compensate. We are following the guidelines set by national disaster relief fund (NDRF)," he said.
But would that undo the damage?