In an absurd prediction of snowfall in a sweltering state, UP district Shahjahanpur's civic body has purchased a JCB snow plow for a whopping sum that is anywhere between Rs 17 and 23 lakh, Times of India reports. 
The bulldozer-type machine, which is used to clear snow and ice on roads in various foreign countries and cold states like J&K, has been kept in one of the godowns of Shahjahanpur nagar palika.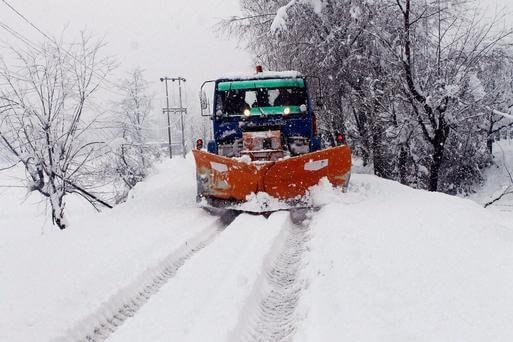 As bizarre as it might seem, the officials of the civic body are standing by their decision to acquire the snowplough. 
"We don't find it necessary to give out a reason for every purchase. We found this machine quite important for our city and we bought it. If someone has any problem, he can speak with the chairman because the demand came from him," an official of municipality told TOI. 
Another official said they will look into the reason for purchasing the machine. 
Coincidentally, the civic body which bought the snowplough is facing several charges of corruption, the TOI report added. 
As expected, the Twitterati didn't miss a chance to get a laugh out of the incident : 
Feature image source: ScoopWhoop/PTI