A man from UP's Baghpat was recently caught on video 'cutting' his birthday cake with a gunshot.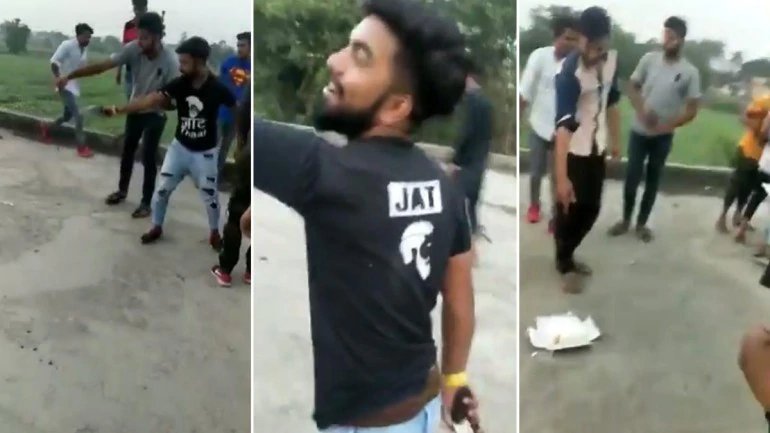 Yup, you read that right. 
The video, which has since gone viral, shows the man holding the gun in his hands as his friends cheer and put the cake on the ground for him to 'cut it'. 
The Twitter handle of Meerut range's IG was pretty quick to respond to the video. 
Meanwhile, Baghpat Police soon reacted to the IG's tweet and said that a case had been registered and efforts were being made to arrest the accused. 
उक्त प्रकरण के संबंध में थाना कोतवाली बागपत पर अभियोग पंजीकृत किया गया है अभियुक्त की गिरफ्तारी हेतु प्रयास जारी है।

— Baghpat Police (@baghpatpolice) July 31, 2019
Speaking to India Today, Baghpat Circle Officer OP Singh said: 
A viral video has come to our notice in which some youngsters are firing from an illegal pistol during birthday celebrations. After taking cognizance of the incident, we will initiate proceedings against the accused
Uttar Pradesh sits at the top of the list when it comes to owning the highest number of firearms in the country. There are five states in India whose total number of licensed weapons are lower than the licensed weapons held by 5 individual districts- Lucknow, Agra, Bareilly, Prayagraj and Kanpur.