A sexual adventure inside a moving car proved costly for a young couple as their car crashed into a mini-truck instantly killing the man on the spot. The incident reportedly took place in Uttar Pradesh on Monday night when a 31-year-old man went to transport his girlfriend from Puranpur to Pilibhit. 
Police officials said that as it was dark, the driver lost control and collided with a truck near Kathna bridge at the Puranpur-Pilibhit highway. The man died on the spot while his 24-year-old girlfriend sustained injuries. 
A Deccan Chronicle report quotes police officials as saying that the the man and woman were naked from the waist down when they were pulled out from the car after the accident.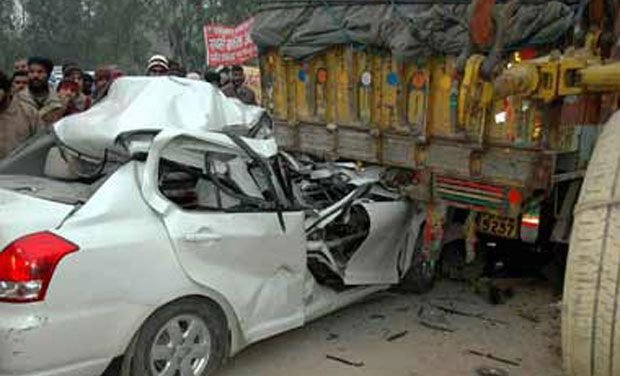 "Probably the couple was having sex in the moving car and either didn't see the truck coming from the other side or couldn't drive past it. The driver lost his life immediately after the accident due to grave injuries. The girl, who has a deep gash on her head and a fractured leg, is out of danger," Rajesh Yadav, Station House Officer of Gajroula police station told The Times of India.
A case has been registered against the mini-truck which had collided with the couple's car, and the truck driver has been booked for rash driving.
(Feature image is representational / Source: AFP)