Journalist Tavleen Singh stirred up a Twitter storm on Monday when she shared (an obviously) photo-shopped image of Uttar Pradesh chief minister Yogi Adityanath drinking cow urine.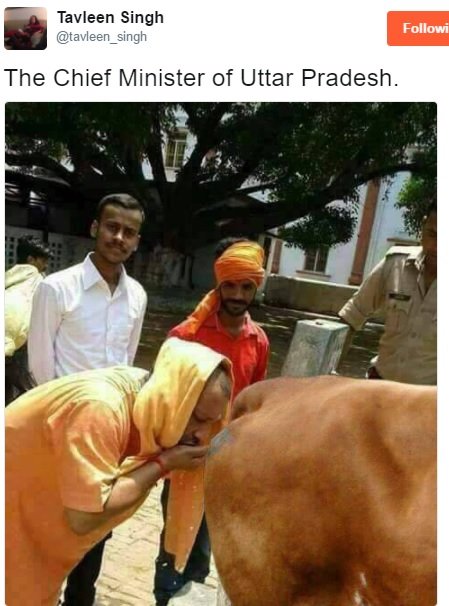 The offensive image prompted many to slam Tavleen for not only spreading morphed content but also being insulting the CM of India's largest state.
While users posted the original image showing Yogi drinking water from a hand pump, many went on to tag the UP police's official, verified Twitter handle in the posts, even appealing for action against the political columnist.
This comes a day after BJP leader was slammed by NDTV for sharing the link of a news report put out by the verified account of a Pakistan daily that erroneously credited NDTV instead of Indian Express as the source. 
The moment of surprise came when a post by UP police's account acknowledged the tweets and even indicated action in the matter.
While many users lauded UP police's intervention, others criticised it calling it unnecessary.
One may also be inclined to believe that Tavleen Singh knew that the image was photoshopped and was perhaps trying to take on the priest-turned-MP-turned-CM who she has been highly critical of, or make a political point. In any case, she has not deleted the post yet.
Tavleen, who has worked with The Statesman, The Telegraph and Sunday Times, London in her long journalistic career, is often counted among the who's who of India's right-wing journalism along with the likes of Arun Shourie, Swapan Dasgupta and Kanchan Gupta. But she has been largely critical of the Modi government and particularly of Yogi Adityanath.
In May, Tavleen, invited flak from Yogi's supporters for posting a picture of garbage which she said was taken outside his magnificent Gaushala in his hometown Gorakhpur.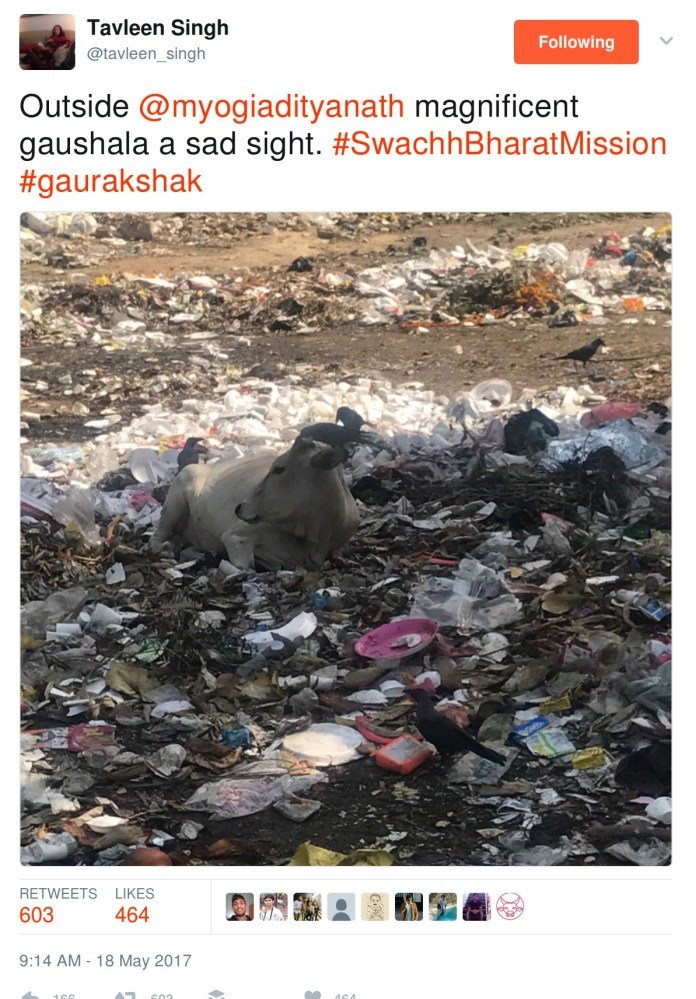 In a column for Indian Express in March, she expressed "distress at Yogi Adityanath being chosen to lead Uttar Pradesh". 
In another column for the newspaper in June, she even called Yogi "awful" and "sick". 
"The awful Swami Adityanath is demanding arrest of Akhlaq's family members on charges of slaughtering a cow. Is he sick or mad?" she wrote.